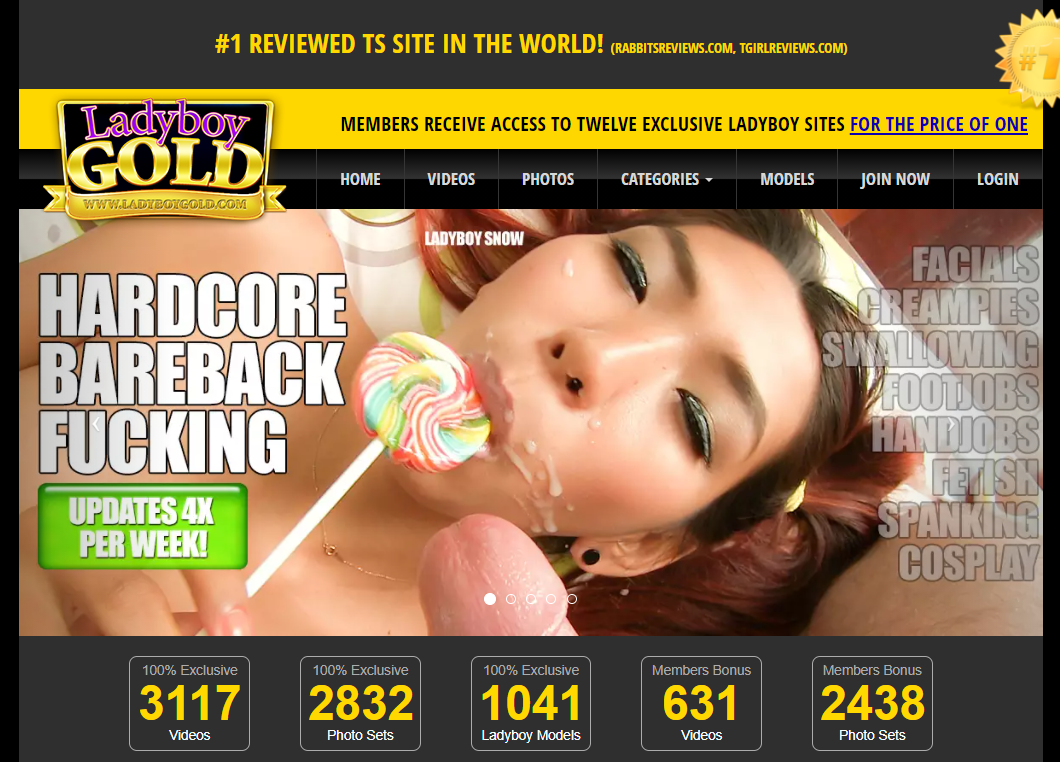 LadyboyGold
LadyboyGold claims to be the number-one reviewed TS site in the world, but honestly? I think The Porn Dude will be the judge of that. They do get about a million visits a month, so they've obviously got some good shit on the menu. Let's find out if it's worth your money, or if you're better off saving for a throw with a local tranny escort.
The typical porn paysite formula is to hook you with a bunch of big, high-res images and sample clips of beautiful, naked porn stars getting violated in their various tight holes. Once you're all hard and dripping, then they throw some hard numbers at you so you know what you're actually buying.
LadyboyGold has been around since 2007 and updates four times a week, which means they've had more than a decade to build their catalog of hardcore pornography starring gorgeous chicks with dicks. You'd better believe they want you to know about that monster collection of monster-cocked bitches. As shemales with semen on their faces and boners up their buttholes flash by the screen, the site lays out some raw statistics.