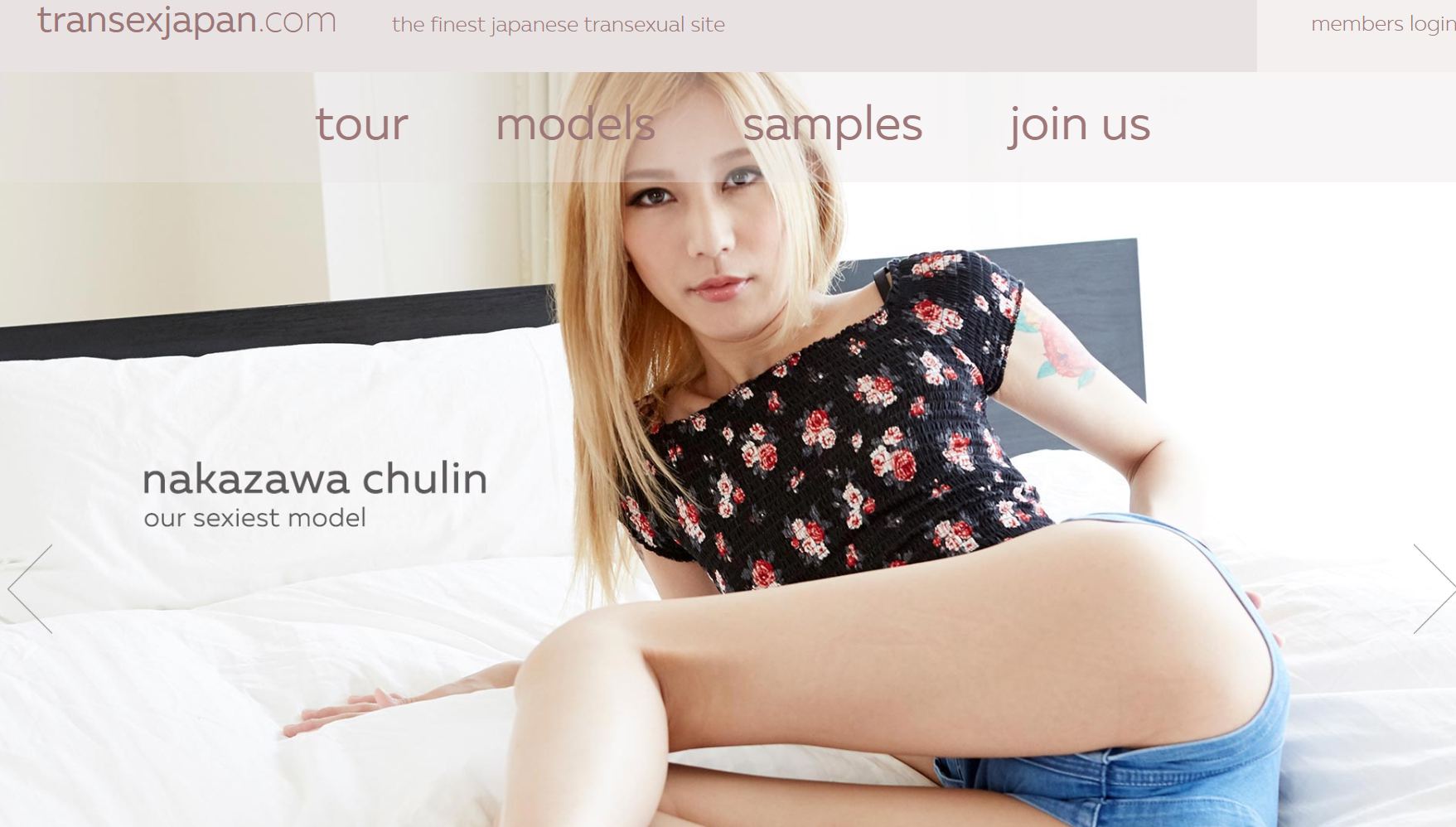 TranSexJapan
TranSexJapan.com calls themselves "the finest Japanese transsexual site". It's the typical brag of any premium porn site, right? Every one of them is the biggest and best at something. TranSexJapan gets about half a million visits a month, which is small potatoes compared to some of the bigger premium networks out there. I'm looking at their front page, though, and I don't see a damn thing to scoff at.
Those passable Asian sluts I mentioned are showing off their goods at the top of the landing page. Were it not for their pee-pees dangling out; I'd be sure these were all horny honeys looking to get their snatches filled.
The design here is elegant and classy as hell. The palette is soft and so is all the text on the screen, not a capital letter or exclamation point in sight. The photos and video thumbnails are brightly lit, with similarly soft colors accenting the glowing, gorgeous skin tones of these babes.
These girls have pretty faces and hot, feminine bodies. Oh, and dicks. Not to talk shit or anything, but these are Asian cocks, with everything that implies. I don't see any monsters laying around, scaring the girls away. This ain't BBC town, and I've never even heard of BAC porn.
There's a big screengrab from their most popular movie near the top of the preview page. Entitled simply Sex, the synopsis informs us, "she takes it really hard in her ass pussy and loves." I would have guessed it from the pic, which shows a blonde Asian hottie on her back with a hard dick up her ass and one where her pussy would typically be in a vanilla porno.
And sweet mother of Jesus, TranSexJapan has free video previews. You library fappers who had no intention of signing up are in luck, as you can watch 45 seconds of the site's most popular clip to your heart's content. There's even more on the Samples page.