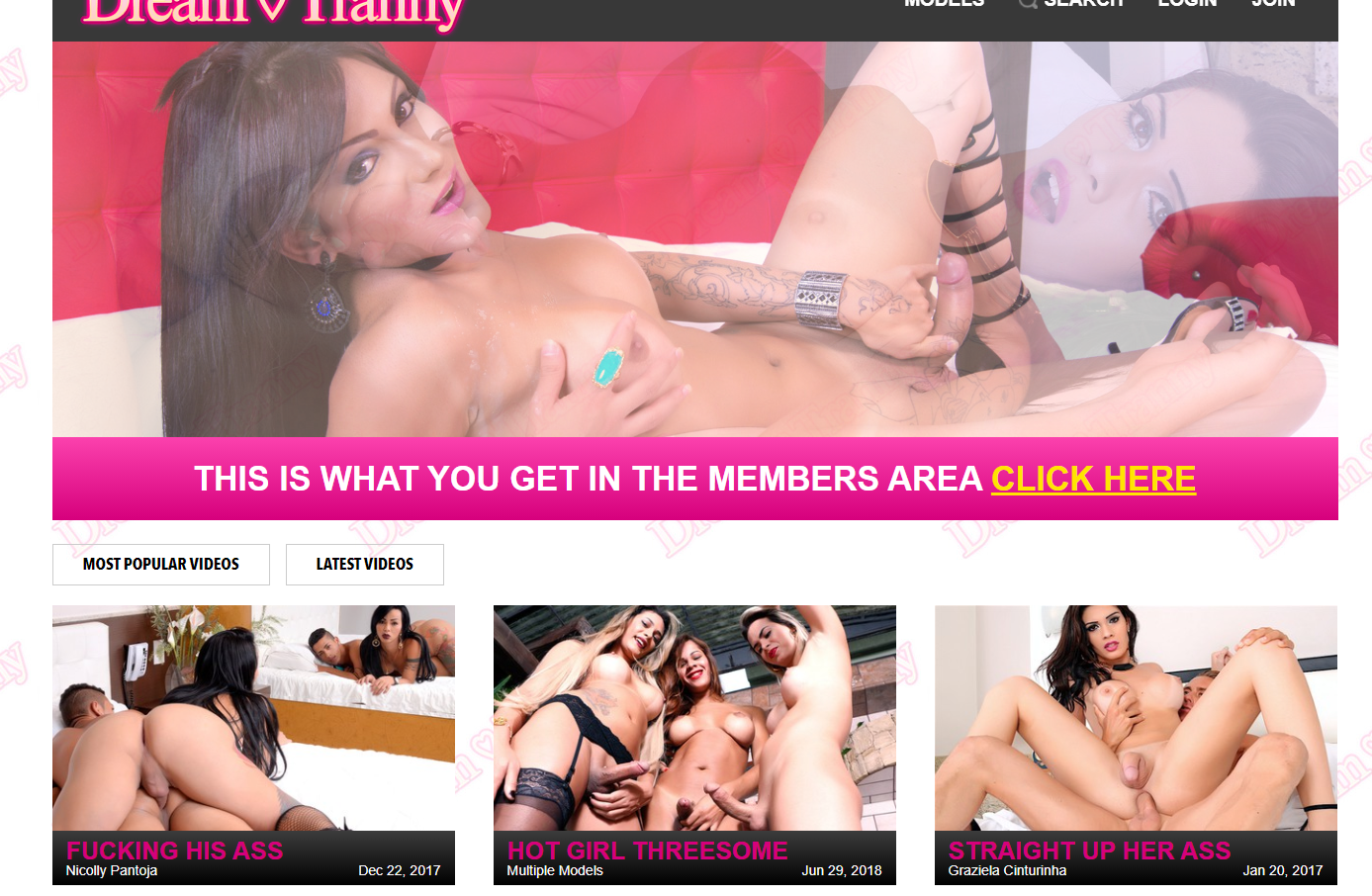 Dream Tranny
DreamTranny.com is a site with history. They've been around since 2000, making them one of the older shemale porn operations on the web. They've got a pretty strong presence on free tubes like PornHub, so you've probably snuffed out millions of your own babies while watching their material, even if you've never signed up before.
Who likes pretty girls? I see a lot of hands going up. Okay, now who loves huge dicks? Those of you who kept your hands up are going to love what you see on the landing page at DreamTranny. The bitches sliding by the top of the screen are fucking gorgeous. I'm immediately entranced by the Latina with a big cock dangling near her lips and this young chick who looks like Emma Watson getting a couple up the butt at the same time.
It's sleazy and beautiful, and would look right at home on your typical top-shelf premium site. Almost. The thing that separates the babes here from the bimbos elsewhere is that meat they're packing. Most porn sluts brag about teeny tiny twats that retain their tightness no matter how many times they get fucked. The pornstars here get to brag about their huge junk instead.
Thumbnails from some of their most popular videos are displayed all across the tour page. Let me tell you, this shit is hardcore! There are a bunch of shemale paysites out there that post updates almost every day, but most of it is solo girls jacking off and playing with their buttholes. The ratio is just about even here, with both a new solo and a new hardcore scene every week.