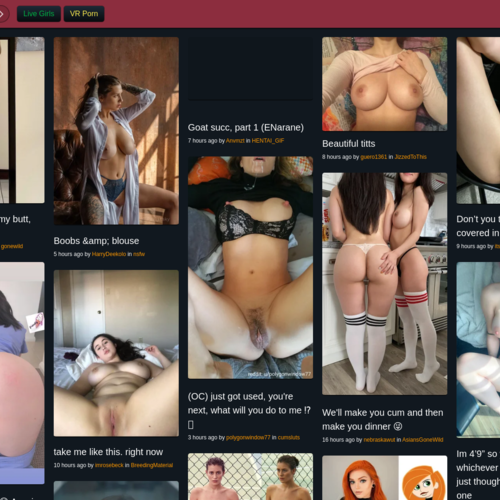 FlipFap
FlipFap.com is a brand new site, and they're just starting to build up their userbase. Based on what I'm already seeing on the landing page, I think their numbers are about to explode. I've only been here a goddamn minute, and I'm impressed, so let's take a deep dive and see how much masturbatory potential is inside.
You know Reddit.com, right? Of course, you do. They get billions of visits a month, making them even more popular than your old friend ThePornDude. They ain't quite as suave as me, though, and I can't help giving them shit about all the fucking cretins who hang out there. You know the ones I'm talking about: the incels who are so angry about not getting laid that they've given up, and the weird anti-masturbators who think they're immune to coronavirus if they let their balls fill up with a painful amount of cum.
Not all the nerds over there are virgin weeaboos and wannabe school shooters, though. Some of them are some really helpful, talented motherfuckers. Take whoever designed FlipFap.com, for example. I'd love to buy that motherfucker a beer, hire him an escort, or give him some of Reddit gold they value over there. This is some fucking fine design!
I didn't even realize there was a Reddit connection when I first landed at FlipFap. It's got a fairly simple social-media photo-sharing layout. Imagine Pinterest, but instead of photos of crafts, your mom wants to make and cringeworthy memes about fat acceptance, the whole thing is covered in sexy women.
Without clicking anywhere, I immediately see a wide range of hot chicks in different states of undress, though they skew young. Yum! Maybe that has to do with Reddit's young demographic, or perhaps it's just the inherent beauty of youth, but I'm down either way. The top of the page before scrolling features a MILF showing off her huge rack, a dripping wet anime schoolgirl, a naked model with fake boobs leaning against some ancient architecture, and no fewer than 3 teens taking mirror selfies that show off all the goods.