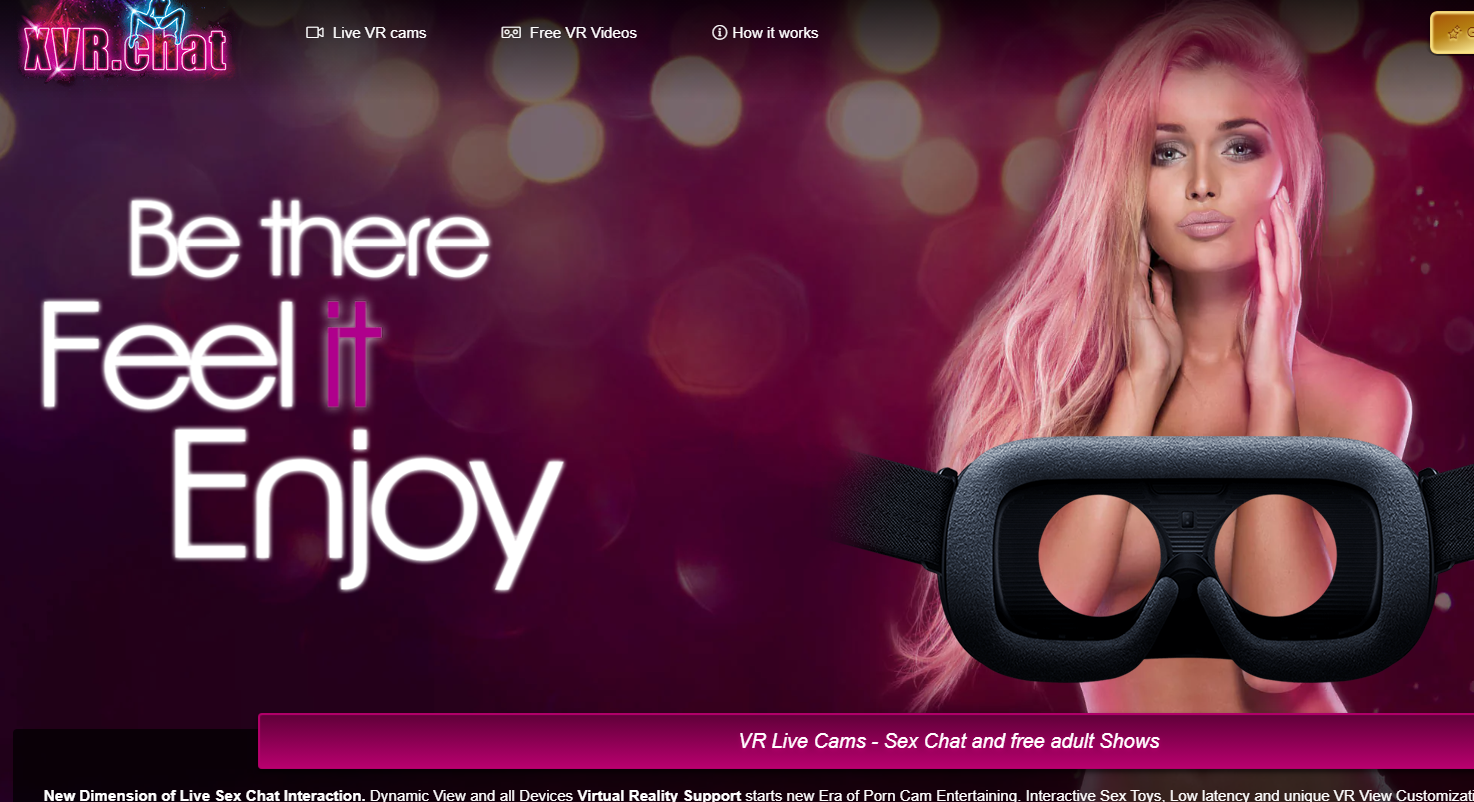 XVR Chat
Household VR is new as hell, but XVR is even newer. These high-tech perverts have only been around for a few months, but they're already getting more than half a million visits a month. It can be risky being the first one to do something so new and so different, but the rewards are high if they can pull it off.
The layout at XVR.chat is a lot sleeker and cleaner than you expect from most cam sites. Even the big boys like Chaturbate have cluttered front pages that try to fit a little too much information in too little space, generally with an outdated color scheme and look, as if the aesthetics were just an afterthought.
XVR has that strip club style you see on a lot of modern premium sex sites. It's dark with bright highlights, classy and refined yet dirty, as evidenced by all the naked flesh on display here. As with other cam sites, most of the page is dominated by thumbnails of exhibitionist sluts who would love to flash their boobs and masturbate for you on camera.
The site may be new, but goddamn, they're pulling some seriously fine ass. I've seen webcam sites populated by a ton of oldies and uglies, but I see a rich selection of hotties here. The contrast is so stark that I wonder why all these women are so beautiful. It could be that the gear you need to stream VR costs a bit more than your old school 2D webcam; professional cam sluts, the really gorgeous ones who already make decent money, are in a better position to drop a few bills on a 3D 180 camera than the fat bitches at the trailer park.