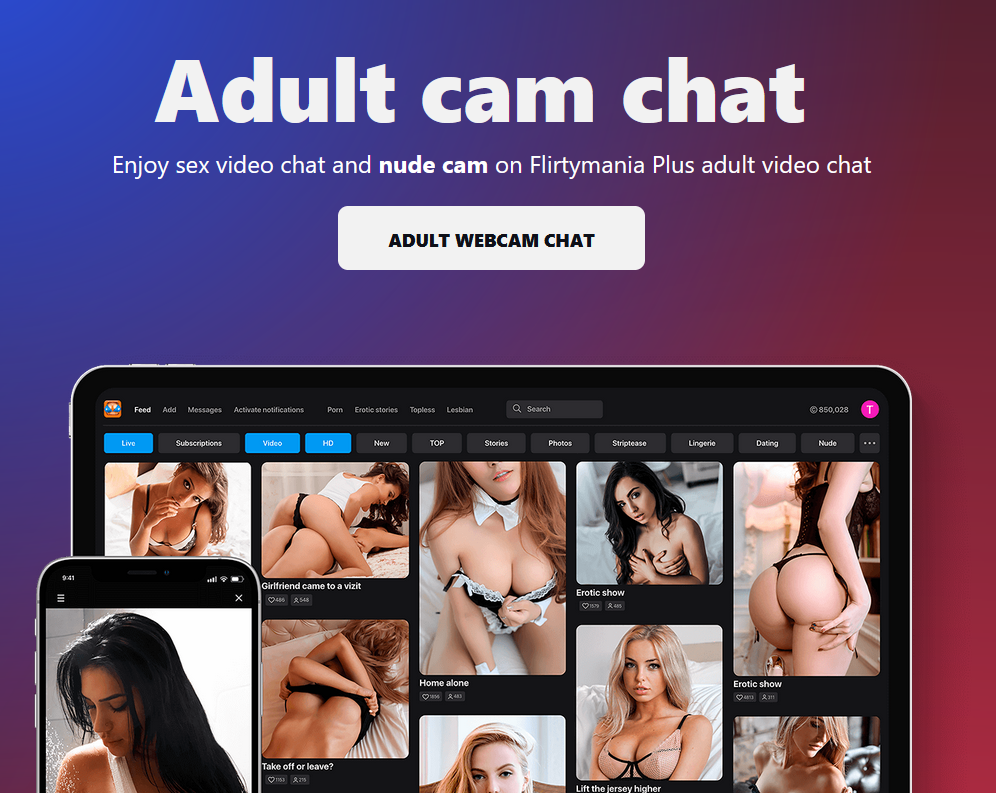 FlirtyMania
FlirtyMania+ is a webcam site where you can beat off to and interact with real, live women. Like other sites in similar molds, they've been getting more and more traffic ever since people got stuck at home, afraid of drowning on their own lungs. It's getting to be kind of a crowded scene, so let's see what FlirtyMania+ has to separate them from the rest of the cam sites out there.
I'd heard of FlirtyMania before, and at first, I assumed this was basically the same damn thing. Sometimes companies will release the same product with a new feature or two and add a Plus or a Pro, maybe a Super or a 2.0 if they want to sound high-tech. FlirtyMania is a (clean) video chat and online dating app, so I think it's natural to believe FlirtyMania Plus is just a video dating app with a new dark mode and some Snapchat-style filters. Enjoy chatting with a babe while hiding your snaggle tooth under a cartoon hog snout.
That ain't what it is, though. I looked back and forth between FlirtyMania.plus and the main FlirtyMania website, trying to figure out what the difference is. The first thing I noticed was the Plus site didn't advertise an app. FlirtyMania+ has a similar setup, but it's dark and all the pretty girls are in lingerie. They also mentioned sex and adult chats, which are conspicuously absent from the main page.
If you want my opinion, they'd sell themselves better if they added Adult, XXX, Porn or Sex to their name. FlirtyMania+ is a sexed-up version of FlirtyMania, from the same creators. If they just would have said so, I would have whipped my dick out a lot sooner!