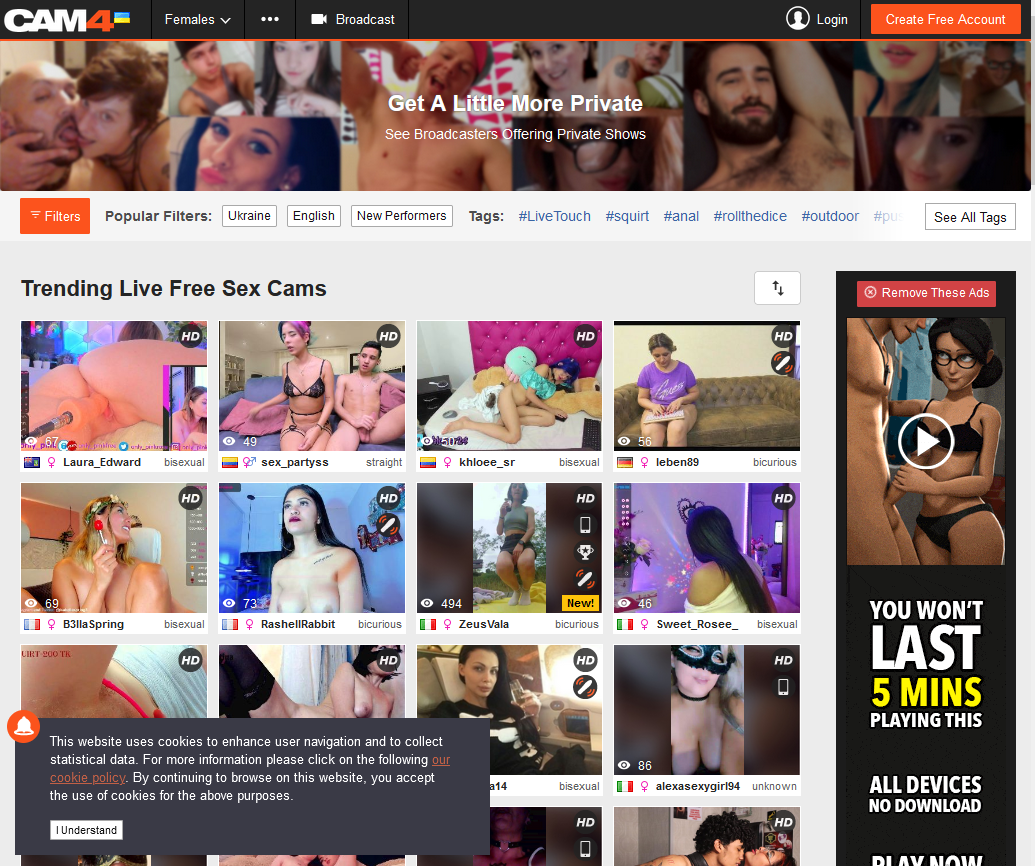 Cam4
I think Cam4 is one of the most distinguished live-sex websites on the internet, and it's been going strong for over a decade. It's not like those other trashy, shady live sex websites that promise a lot and deliver little – Cam 4 is full of hard-working, blue-collar sluts that will do pretty much anything for their biggest fans. And it's got something for everybody; you can jerk off at your own leisure to girls, guys, couples and even fucking trannies if that's what you're into.
And you can go even more in-depth with your search preferences; ethnicity, hair color, body type, sexual orientation, and even location can all be fine-tuned to your jerking needs. This award-winning live sex site has just about everything for everybody, and even an idiot can easily navigate around it and find their favorite slut (or sluts) in just a few seconds.
Ever since I made the switch to this site, I've pretty much forgotten all those bullshit premium pornos I used to watch all the time. I mean there's absolutely nothing better than jerking off to amateur live sluts that will do just about anything in front of a live camera so long as you fork up enough cash (trust me, I've tried). Many of you might have grown used to choking your meat to premium stuff like RealityKings and BangBros, but that's exactly the kinda stuff that leaves you feeling lonely, depressed and disgusted right after you bust a nut.