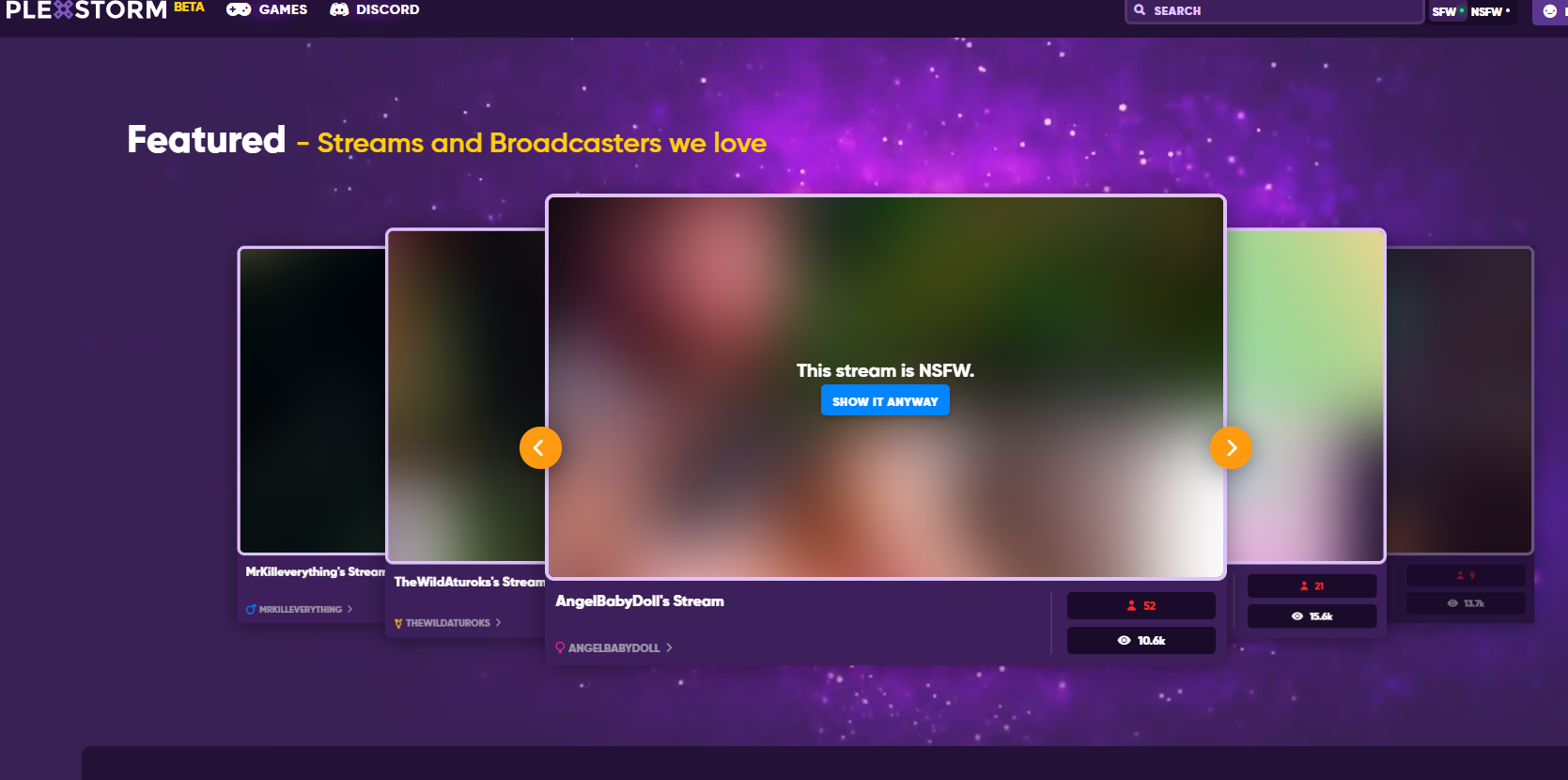 PlexStorm
Plexstorm.com calls itself "the new era of adult game streaming and the world first who provide a high-quality adult game streaming experience." That's a lot of words to say their streamers are broadcasting a ton of live video games, explicit nudity and full-on sex. It seems like such a simple formula that I can't believe they're the first ones to roll it out, but they're clearly cashing in on being the first on the block. As of this writing, Plexstorm is getting around 5,000 visitors a day.
The layout reminds me more of Twitch than the crusty design; they're still peddling at major camwhore sites like Chaturbate. Actually, Plexstorm's format is even more polished than Twitch's pseudo-YouTube shtick. This looks like Twitch, as designed by some of the high-end HTML nerds whipping up those flashy premium sites that cost thirty bucks a month.
Content-wise, these guys land right in the very fucking middle between Twitch and LiveJasmin. A handful of Featured streams slide across the top of the page. They go with the picture-in-picture style common to video game streaming; only the host angles show more than just fat nerds wearing headsets and twiddling controllers.
There are some dudes streaming on Plexstorm, which I guess you should expect given that gaming is still a male-dominated hobby. Alternately, you should expect it because female gamers also deserve to masturbate while watching a naked person play Minecraft. Dudes are greatly outnumbered by chicks, so you insecure motherfuckers don't have to worry too hard about seeing a stray boner while you're stroking your microdick.