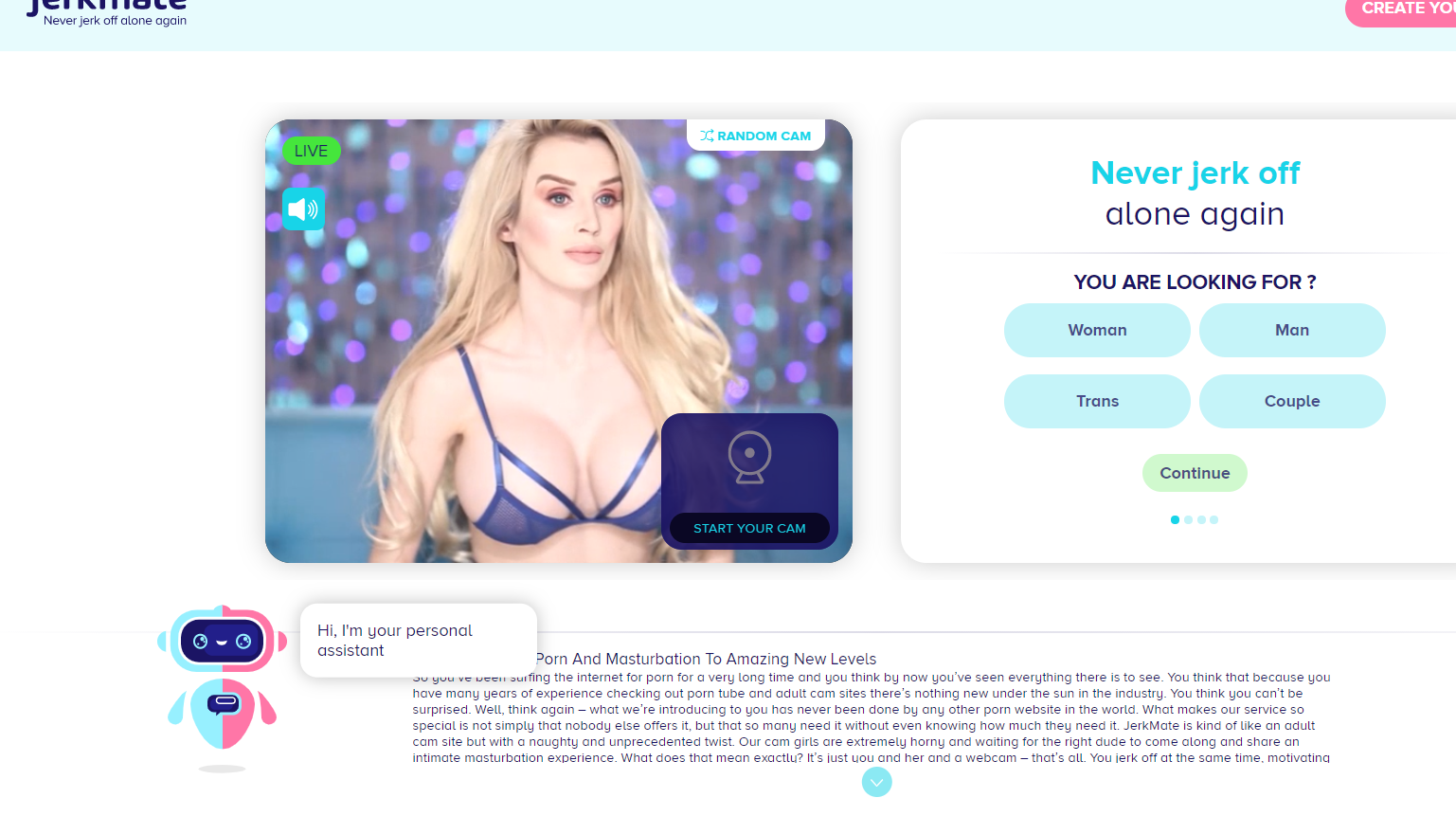 JerkMate
Seeing as you're a fresh face on jerkmate.com, you will need a proper intro as to how you're supposed to find the ideal match in here. First off, you should know that JerkMate will give you a personal assistant to help you out with every single thing on JerkMate, which is pretty god damn neat! I don't know if this cute little Wall-E looking robot has a name, but it doesn't really matter much to me! What matters is the fact that this little cutie tells me everything I want to know about the page.
Now, you'll find that JerkMate right here will ask you whether you're looking to jerk off to dudes or chicks. See how it is more important to them what kind of thing you want to jerk off to rather than knowing if you're of legal age in your country or not? It's weird stuff, mate, but that's just how it is in here. It's not like the majority of your care about answering such questions anyway.
Obviously, you only care about the "looking for man or woman?" question! So, I assume that most of you lads will give Jerk Mate a swift response by clicking on the option on the right (woman), and you'll get to see all the wonderful ladies this page has to offer. You shouldn't expect to see any models up in here, but the cam girls are pretty much top-notch up in here, which is great. If there's one thing, I hate about live sex cam sites that guarantee that you're going to see girls on them is the fact that they usually place ugly girls with gorgeous bodies on them, and I totally do not like that.