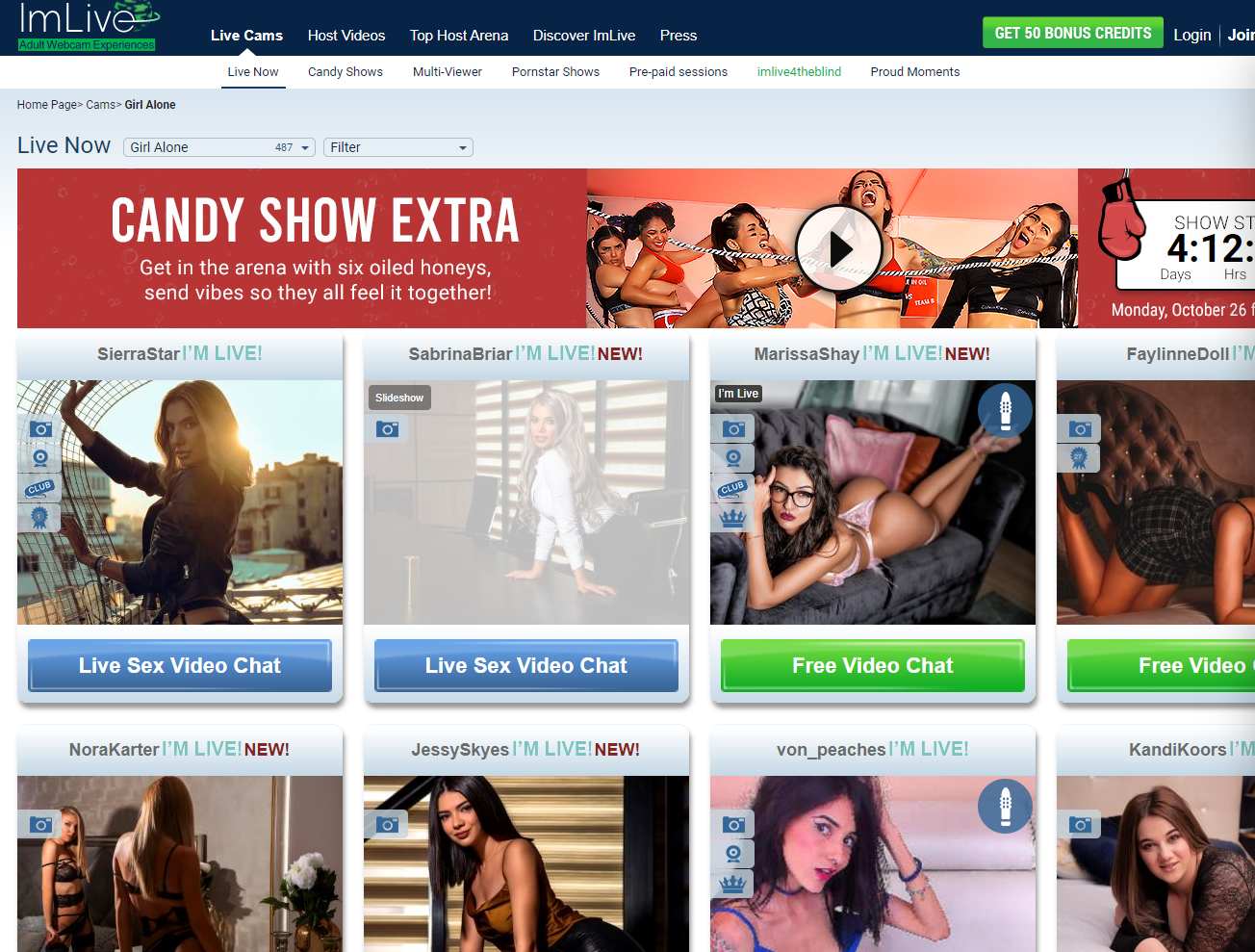 ImLive
ImLive is a living legend of a camwhore site that offers your dick thousands of webcam models to choose from. You can talk to them, ask them to do shit, give them money, and all kinds of degenerate shit without having to leave your bedroom or change your diaper. Now that's my shit.
It's been around for over 15 years, and while your wife will get old after a month of spending time together, this site is the gift that keeps on giving (fresh pussy). Since its start in 2002, it already hit 10 million members by 2007, and now the goddamn site has enough members to start its own country. But don't worry, the models also have private 1-on-1 rooms so you don't have to limp out thinking about how many other dicks are being jackhammered to the same show your watching. Personally, I don't give a fuck.
No fucking bullshit. The best thing about this site is that there is no fucking retarded ass bullshit. No annoying fucking ads, no fucking upselling retarded ass shit I don't give a FUCK about, nothing like that. It just got cams, cams, cams, and a good customer support system. The site categorizes its shit quite conveniently too. We got shit like "Shy Girls Alone", "Fetish & BDSM", "Shemales Alone", couples, and all the other basics that you need to jerk off to in a nice neat layout.
The site's design is fairly modern and in line with other standard layouts, you'll see on other websites. "List view" is the default setting where you get a picture of the whore and then a nice little description that you don't give a fuck about. Then again, you might wanna read carefully in case they have a surprise dick or something... Just kidding, the search also shows a filter to sort whether you wanna see girls only, guys only, both, chicks with big hairy cocks, or some freaky tranny shit.