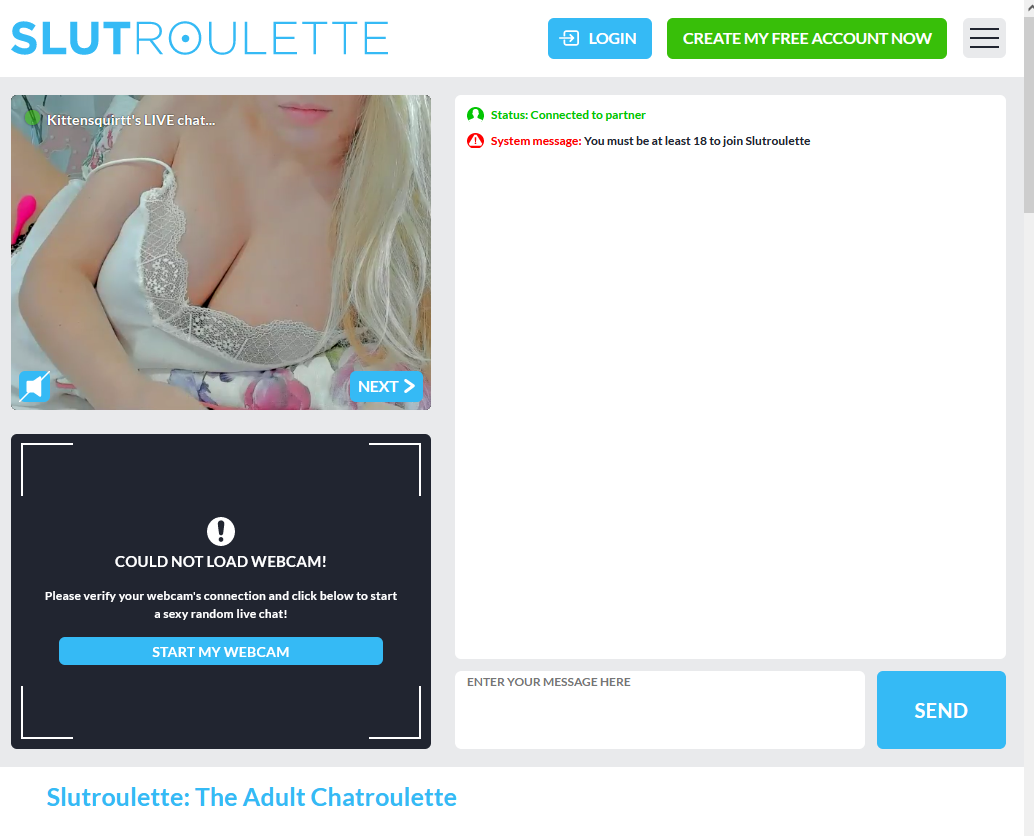 SlutRoulette
ChatRoulette is pretty much what it sounds like. Instead of choosing who to video chat with, you're paired with some other random. If you don't like them, you just keep clicking until you get a chat partner you like.
It sounds simple, but it was a novel idea back in 2009. I don't think anybody realized what the big problem would be, but it became instantly apparent to anybody who logged into ChatRoulette. Some people were chatting, sure, but it was hard not to be overwhelmed by the utter onslaught of penis cams.
I know it was some of you perverted motherfuckers, too. You saw the opportunity to expose your cock to unsuspecting, potentially underage pretty girls around the world and you took it. Hey, I don't blame you. Sometimes you just want to show a broad your dick.
Whoever came up with Slut Roulette just did what a lot of us were thinking. They built a site that works a lot like ChatRoulette, only instead of a series of random boners, you get to click through random sluts until you find one you like.
SlutRoulette.com is getting over 6 million views per month. ChatRoulette ain't pulling even half that these days. The people have spoken. We want random twats, not random cocks.