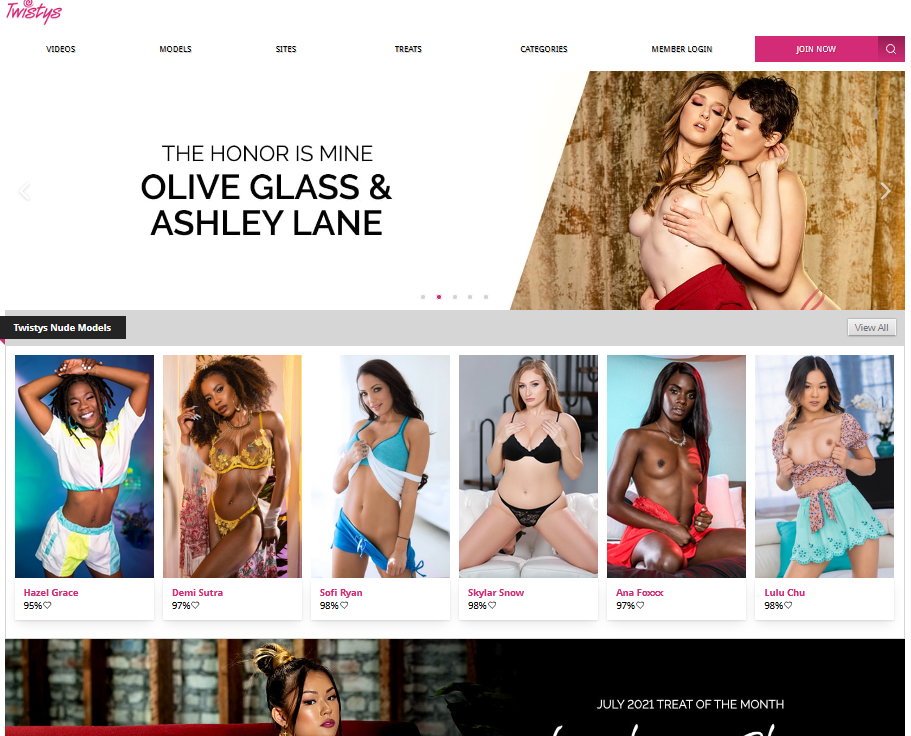 Twistys
The beautiful, naked women getting their titties creamed on when you hit the landing page are enticing enough. The hard numbers might not make you hard to look at, but they may even be more enticing.
Right now, a membership to Twistys includes unlimited streaming of fifteen years of daily updates. This includes over 60,000 videos and more than 4,000 different models. Holy living mother of fuck, that's an impressive stash! They've also got 2 million photos, if you like whacking it to stills.
Twistys is actually a network, so you get full access to ten other sites when you sign up. Because they've been around so long, some of the sites haven't been updated in years. They more than make up for it with their newer offerings. A site going dead isn't necessarily a bad thing. The money and effort will be put to better use on fresher offerings.