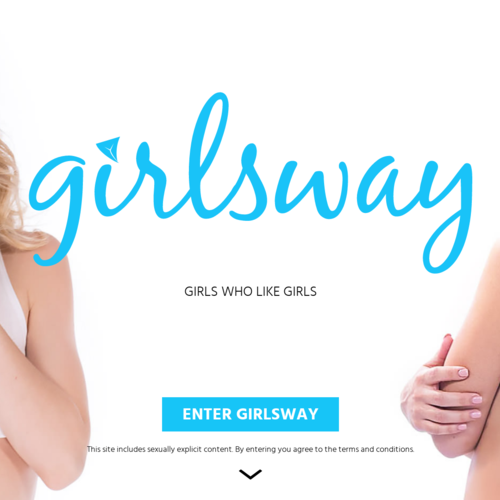 GirlsWay
Although Girls Way, therefore, might not be my typical go-to site for my own fapping needs, I already know I am going to love what they have to offer. As soon as I land on the member's area page, I am immediately impressed with the design and layout of the site. A white background with blue text is laid out in a well-organized and easy to navigate way.
There is a giant banner at the top of the page advertising, not other content that they are trying to get me to pay for, but, instead, a new 1980s inspired series called Girlcore (which is actually provided via Adult Time, but, hey, your Girls Way membership provides you unfettered access, so, fuck it).
Girlcore's ad shows a diverse group of sexy ladies in bright neon workout leotards, the girls look somewhat reminiscent of the ladies on the popular nostalgia tv show, Glow. As a huge fan of Glow, I have dreamt of fucking the Glorious Ladies of Wrestling on more than one occasion, so you already know I had to check that out first.
Girlcore did not disappoint. In fact, it was really fucking impressive. The attention detail paid in the filming, the costumes, and the music is incredible. Everything in this series looks to be straight out of the 80s, even down to the filming style—we see a brightly colored gym, dynamically lit, with a very soft focus on the girls (all classic elements of the quintessential 80s film style.
The girls also don't disappoint in this series. There are Asian girls, black girls, blondies, and brunettes, and we see them all doing squats in the opening scene. The girls continue to work out for a few minutes and, eventually, decide to take a break.