Girlfriends Films review
back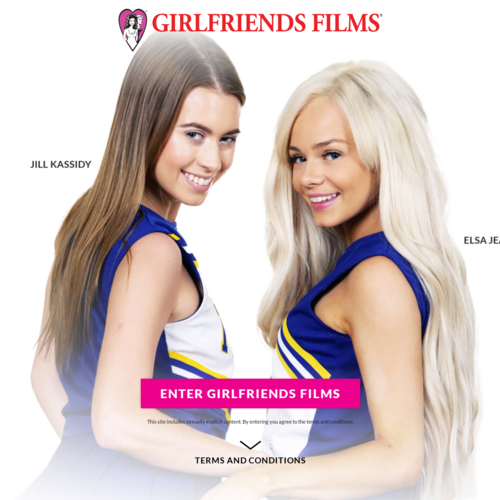 Girlfriends Films
From the moment you log into Girlfriends Films, you will be impressed with the clean and organized nature of the site. It has a great look to it. It's minimalist, neat, professional, easy to use, and full of all the bells and whistles you want from a monthly subscription porn site. A simple white and pink theme takes the shape of a classic porn site. At the top of each page, you'll find a site menu bar, which makes it as easy as possible to browse hundreds upon hundreds of HD lesbian porn videos.
Here, you can navigate the site without worries. Choose between Home, Videos, Movies, Archive, Girls, and Photos. It's as simple as that. No bullshit, no hidden ads disguised as parts of the site, no bullshit. Just girls. And that's exactly how a premium lesbian porn site should be! There is also a very narrow user menu bar, too, at the very top of the page. You might miss it, in fact, if you aren't specifically looking for it.
This is where you will find a lot of the additional options that are more typical to premium paysites (although other sites will often try to hide them in with the main menu bar). You have a cam site, a free scene from a sister site (when I visited, it was from a studio called Lesbian X), Deals, Shop DVDs, a VOD service (which you can have pay per minute to view additional content from other studios), and a Community tab (which basically amounts to a newsletter, an About page, and links to Girlfriends Films' social media accounts … kind of a copout as far as community features are concerned, but definitely not necessarily a boner killer).