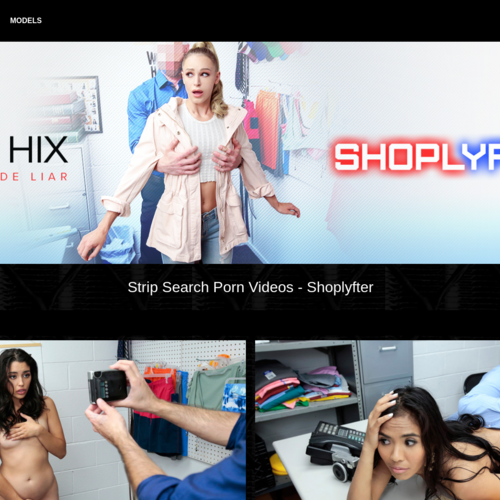 Shoplyfter
The preview page shows thumbnails of girls in security offices, trying to talk their way out of their misdeeds. I'm tempted to believe them, but then again, I'm a real sucker for a pretty face. I also have a thing for nice racks, and all the flesh on display is already making me drool. So long, moral compass!
I also recognize some of these chicks. Some of them are familiar faces that I'm sure I've seen around lately, rising porn sluts just starting to make their names. Others are chicks I know I've fapped to before. I didn't expect Kimmy Granger or Gina Valentina would need to steal stuff, as their porn careers seem like they're going well. Then again, they seem like the kind of broads who like to break the rules for a cheap thrill.
Natalie Porkman and Ellie Eilish have also made recent appearances. A quick look at the Models page shows a certain type. Shoplyfter has a lot of teenage girls-next-door, the kind of innocent young babes you'd never expect to gank goods without paying for them, let alone spread their twats for a security officer in the back of the store.
"There are approximately 27 million active shoplifters in our nation today," intones a really serious, deep-voiced motherfucker as the trailer montage opens. Sexy sluts on fake security camera look around and shove things in their pockets. "American retailers lose 45 billion dollars annually to theft," he says, and then we see Sadie Hartz in the office, getting accused of gaffling some shit.