Club Seventeen review
back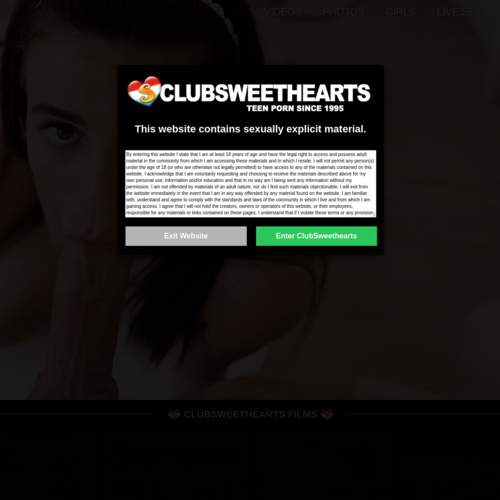 Club Seventeen
From the moment you log into Club Seventeen's members' area, the sheer size and heft of the site might be overwhelming. There's just so much going on. It's a little disorienting if I'm being honest. I don't know where to set my eyes. Nor can I figure out where to click if I want to just get straight into the porn. This is both a positive and a negative, as far as I am concerned. I like that they offer so much, that there is so much to do beyond just look at videos.
But, at the same time, I like a site that is highly organized in its design, which makes it easy for me to figure out where to go to find everything. Whereas Club Seventeen is not exactly disorganized or chaotic, it is certainly not extremely organized and compartmentalized either. But after a moment of getting used to it and browsing around a bit, it becomes easy enough to figure out. You just have to not be an idiot. Simple enough, right?
At the top of the page, nestled under the Club Seventeen logo, you will find an extensive site menu bar. Choose between Home, Photos, Videos. Clips, Models, DVDs, Recordings, Upcoming, Live Sex, Bonus, Discounts, and Favourites. Also, to the right of those options, you have a very convenient search bar to take advantage of, allowing you to easily search the entire site by series. Just plug in whatever keyword comes to mind and then select a series from the sprawling dropdown menu to the right. Quickly browse through All Series, or choose a specific one, such as All in the Family, Anal Teens, Black Dicks Matter (haha), Schoolgirls Holiday, Vulva World Cup, or Young Lesbian Lovers (just to name a few).