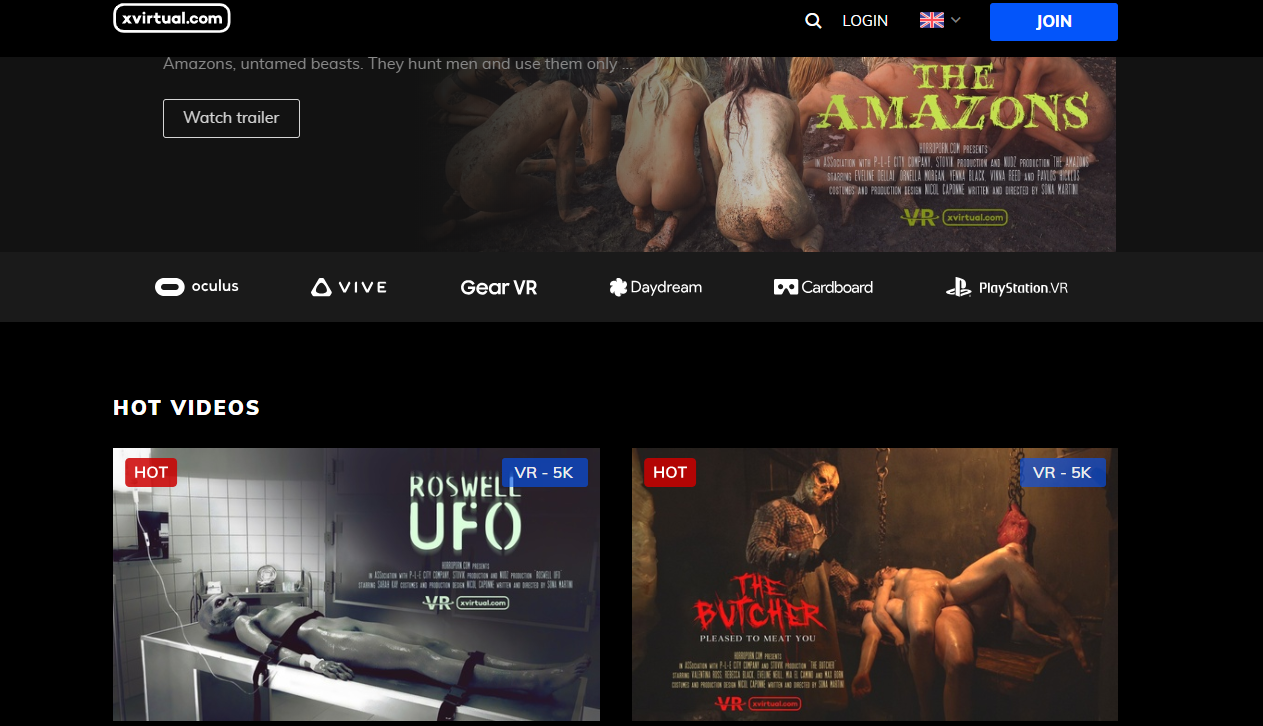 Xvirtual.com
PornHeli's Suggestions

You probably thought I wouldn't have any suggestions for this site after all of that fawning over it, but, fuck you, I do. I'd like to see a category page added. Maybe even a model page for these sexy babes in the videos. But, mainly, I think they should expand and start including 360 cameras in the future. I know that's a lot to ask, but it would incredible to turn every direction and see something. The 180 is cool, but sometimes it takes you out of the scene when you turn too far left and see nothing.
PornHeli's Final Thoughts

Overall, even with the small-ish catalog and premium cost, I recommend checking this site out simply because it's so different from most other kinds of content out there. I'd even go and check out the free stuff if you don't want to pay up. Just to get see what I'm talking about. But, ultimately, this site shows what we can expect to see more of in the future. I'm just waiting for haptic feedback, pulsating, VR compatible fuck dolls to become more affordable. Maybe someday. But for now, don't hesitate to go check out Xvirtual.com and experience what the future of porn has to offer.