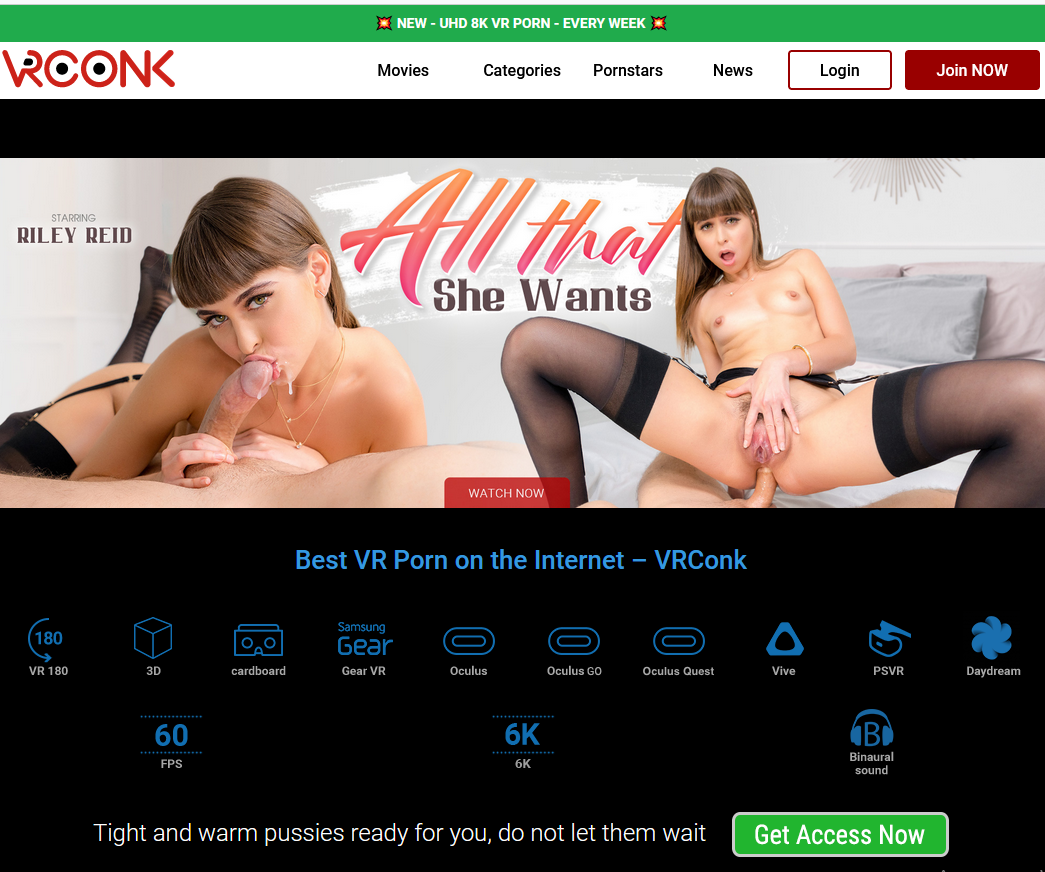 VRConk
Cure Erectile Dysfunction with 3D VR Porno
It goes without saying that the production values of virtual reality sex flicks are high. It costs a lot of money just to buy the fucking camera, so you're not going to see any amateur anal or sloppy bukkake. Every scene has top-shelf fucking in beautiful virtual environments. I keep thinking I'm in some kind of fancy hotel or mansion and not my dimly lit porn cave where I do all my masturbating and review writing. I watched Brittany Amber in Doctor Pressure. For a split second, I thought I was about to have a legit doctor's exam as I woke up in a doctor's office wearing a hospital gown. Well, until Brittany walked in, that is. She's dressed sort of like a nurse, or at least like a college babe on her way to a Halloween party dressed as a "nurse". I'd be sure to injure myself more often if nurses really wore what amounts to a bra, tiny skirt, and stockings.
The babe says she's going to help me with my erectile dysfunction, though by the time she says that any dysfunction has been pushed out by the monster growing in my pants. In typical medical fashion, she asks you to suck her titties before aggressively jerking your dick and wrapping those sweet lips around it.
I don't want to spoil anything for you, but the film ends with a cumshot to Brittany's gorgeous face as she moans and begs for it. It would be hot in two dimensions, but living it out in 3D virtual reality makes it even hotter. I challenge you to contain yourself for the full duration of the scene.
VRconk.com is a solid entry into the world of premium VR porn sites. Their weekly releases drop you into a world of depravity that was unimaginable just a decade ago. With a growing selection of both porno parodies and exclusive originals starring some really beautiful porn starlets, viewers are in store for hours of hyperrealistic masturbatory entertainment. With a price lower than your typical 2D paysite, VRconk is a killer deal on top of everything else they have to offer.