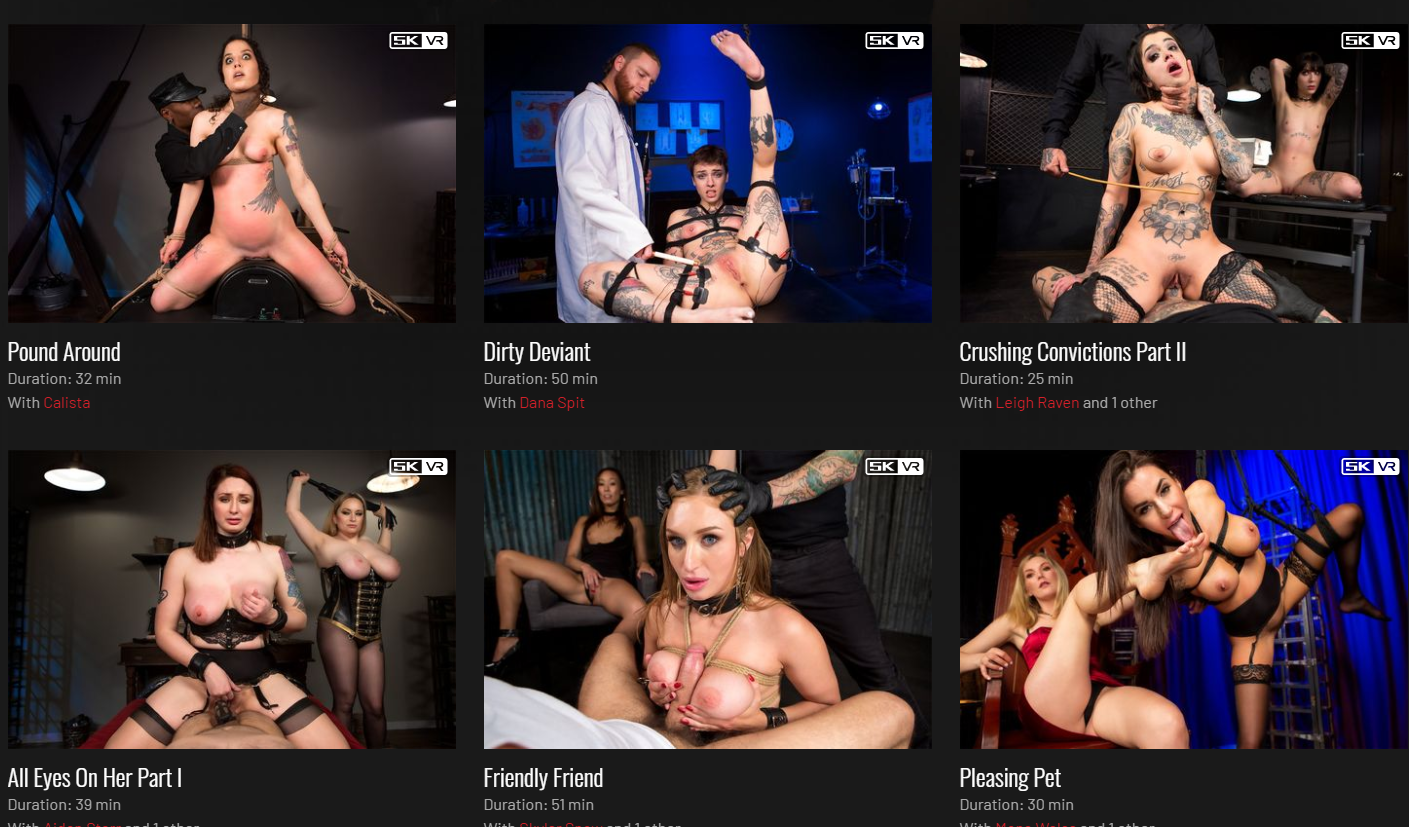 KinkVR
KinkVR's category list is only a few dozen deep. Some of them are standard porn genres like Teen and MILF, of course, but most naturally lean toward kink. Besides things I've already mentioned in the review, some of their movies contain Electrical Play, Flogging, Foot Jobs, Fucking Machines, and Punishment. It doesn't go super-specific, but there's enough variance to please most common types of kinksters.
My biggest complaint about the site has got to be its relatively small collection size, but that's to be expected with any virtual reality site at this stage in the VR game. They're putting out weekly material, and they do round out the membership with the BaDoink VIP Network access.
My other complaint is fairly trivial, but a couple of the videos have some pretty goddamn cheesy music. That's not uncommon in porn, and generally not a big deal. It can be more of a distraction in some types of fetish movies where dialog is important. How are you going to hear that superior woman call you a worthless piece of shit if you mute the audio?
Considering their high production values, top-shelf porn talent, and the fact that they got into the VR game this early, I wouldn't be surprised if KinkVR establishes a strong and lasting foothold in VR BDSM movies. The fetish content is obviously not for everyone, but it's done extremely well. The price ain't bad, either.