NaughtyAmericaVR review
back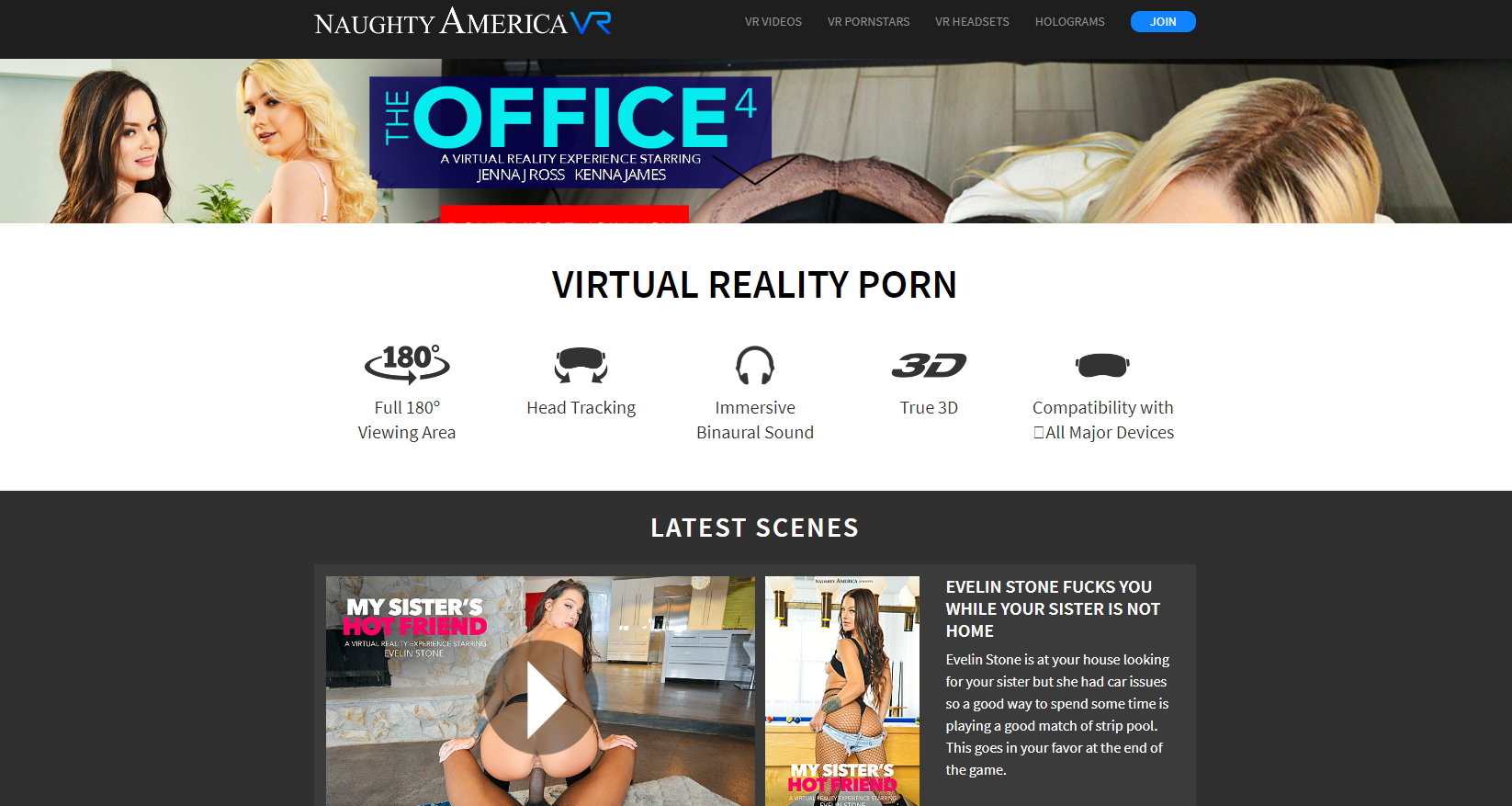 NaughtyAmericaVR
Holographic Pornstars Gyrate on Your Palm
I pretended to fuck Abella Danger for a while, a long while because she's in a couple of hours of VR porn at NaughtyAmericaVR, and then took a look at Fidelio III. The latter, which I saw advertised on the pre-login page, is like a VR ticket to a sex party straight out of Eyes Wide Shut. It starts with masked women serving you champagne and giving you a penis inspection and devolves into an all-out orgy in which you're the only dude. Nice!
I was a little bit spent after that, so I tried to look at the site's selection of pornstar holograms. They've got a nice menu of girls in the buff or in lingerie, and also one muscular dude and his flopping porn cock. You're supposed to be able to watch them gyrate on any flat surface, like your desk at work or the toilet-paper dispenser where you pile your coke.
Unfortunately, I just couldn't get it to work. The app would pick out a flat surface and then crash every time I tried to load a girl. My phone is brand new, really shiny, and very expensive, so I'm not sure WTF. I'm not too bummed, though. This seems like more of a novelty than a real draw for the site. Let's be real: you're probably not going to jerk off to a tiny hologram when you can bone Brooklyn Chase in VR.
NaughtyAmericaVR is a winner if you're looking to load up your new VR toy with pornography. The collection is already deep, full of top-shelf smut starring your favorite sluts, and the stash is growing all the time. It's futuristic 3D porn, and it costs the same as any other premium site. This one's a no-brainer, folks.