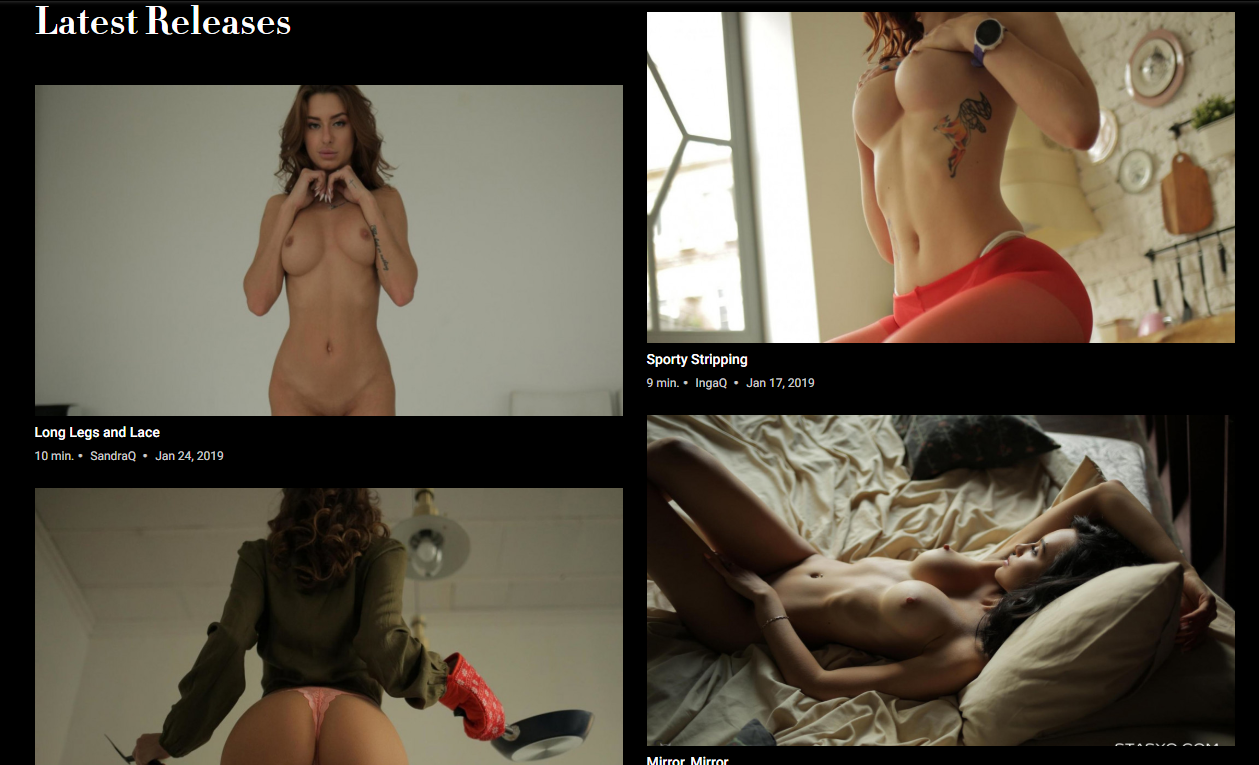 StasyQ VR
I know I lost most of you when I said the content on StasyQVR is soft, without humping, but you boujee motherfuckers are still reading. You understand the appeal of an intimate encounter with a seductive beauty with an absolutely flawless body she wants you to gawk at. Man, you've got to check out the fucking menu here.
The Models page lines up all 40 (so far) of the chicks who have done movies so far. I'm really feeling this chick MonroQ, who has kind of a Jennifer Lawrence vibe, and KiraQ's black hair and pale skin makes me feel a little sticky in the pants area. Sasha Pea and Eva Jane are exotic young hotties and I need to see their videos now.
Most of the models on the site have done multiple virtual reality nude scenes. I developed something of a crush on this perky-breasted slut named Liya Silver. All of her scenes on StasyQVR are under 10 minutes, but at least she has four of them.
StasyQVR.com offers something different than most of the 3D sex sites out there right now. The scenes are softcore, always solo, but they showcase the women and their bodies in a refined and classy way. You get the sense with each scene that the girl is putting on a sensual show just for you, and the VR immersion increases the intimacy to a level you wouldn't have expected from what would otherwise be a simple striptease scene. It's a cheap paysite by any measure, and they've got a free video to download if you'd like to try before you buy.