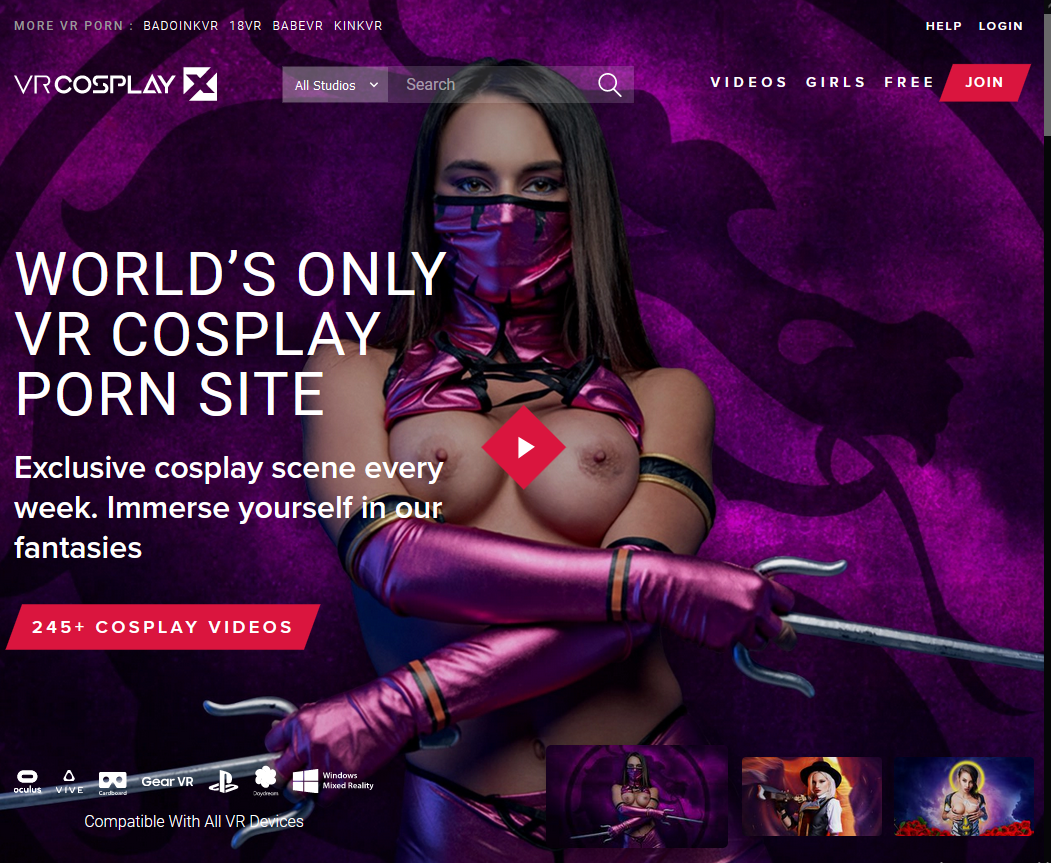 VRCosplayX
After spending a bit of time on VRCosplayX, it becomes clear to me that they truly respect the art of virtual reality porn. It seems as if they do everything and anything that they can to ensure that you have a completely immersive and sexy experience while you're there. And, in line with that approach toward experience being of the utmost importance, you don't have any ads to worry about. Although I always appreciate it when a site refuses to shove annoying fucking ads down my throat, I especially appreciate it in the context of a VR site. Since they respect the VR experience (and likely understand that it can be a little disorienting at first as it is), they don't have ads. Thank fucking god for that, too. I cannot imagine it would be any fun at all to be lost in a fantasy VR world and then suddenly have your entire perception be taken over with an advertisement for penis enlargement pills or some shit. That would definitely take you out of it (not to mention be extremely unpleasant … if you've ever seen the ads I'm talking about, you know exactly why).
All in all, if you're into cosplay, you'll love VRCosplayX. Or, if you're just into virtual reality porn and haven't delved much into the world of cosplay, I think you'll love VRCosplayX as well. In fact, even if you're not super familiar with virtual reality or cosplay, I think you would probably enjoy VRCosplayX. It's a great site, it's fun, it's a completely different experience, there are tons of really fucking sexy babes on it, no ads to worry about, and all of the videos are extremely high quality.
I say go check it out today. In the meantime, you'll have to excuse me, I have to cum on Jasmine's tits right quick.