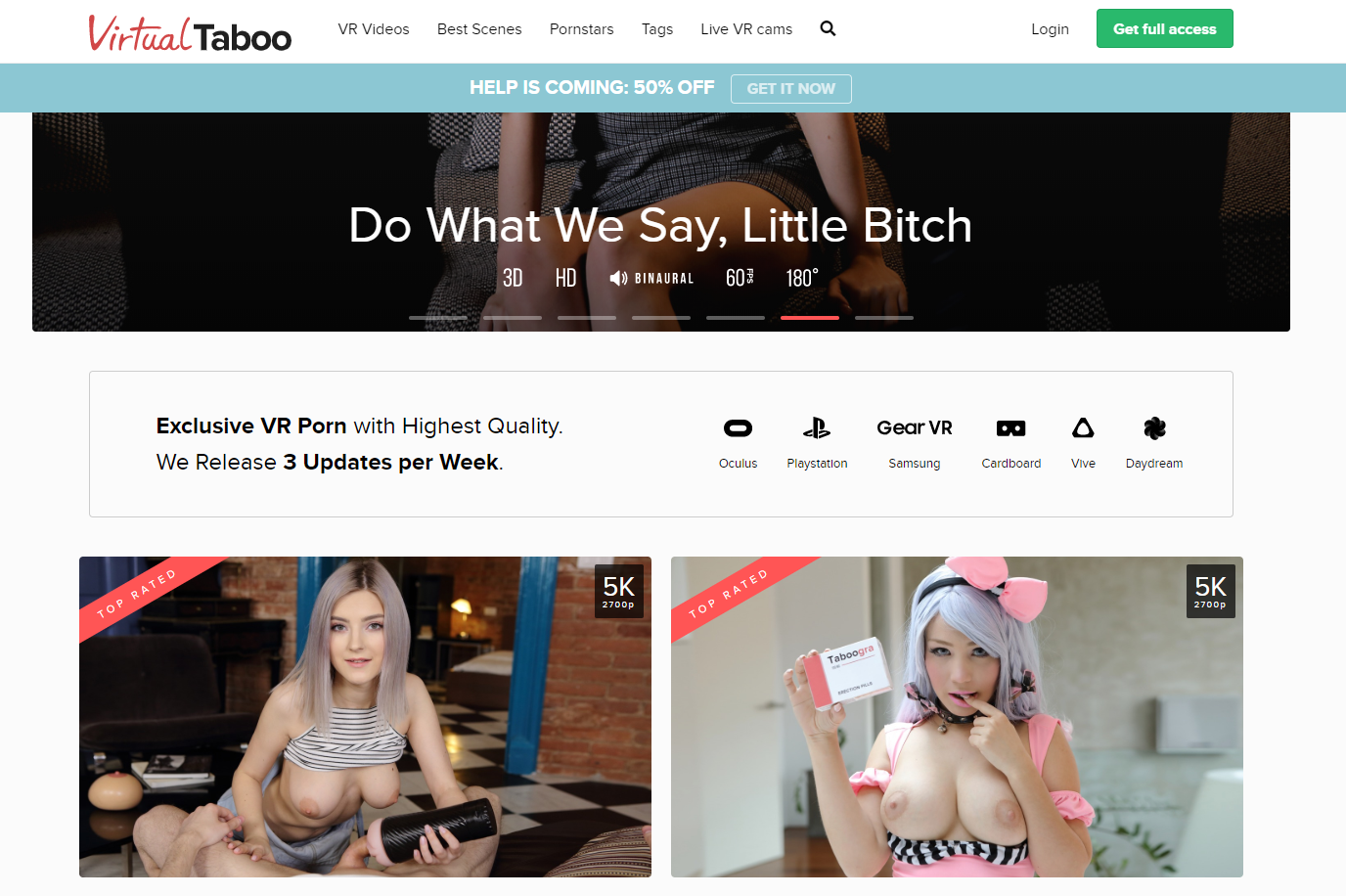 VirtualTaboo
Stepson Blowjobs and Stepmom Anal

The taboo theme was a little weak in that pussy-flicking clip, but I guess it's hard to work incest into a scene with just one starlet doing her thing. I do like the variety already on display on the front page, so I checked out the Tags area. VirtualTaboo has 120 tags corresponding to various kinds of filthy sex. Naturally, since this is a taboo site, there's usually at least an attempt to keep it all in the family. You'll find sisters taking it in the Anal section and moms filed under Foot Fetish. Swimming Pool Sex is good for keeping that sibling rivalry under control, and the whole gang is invited to Group Sex.
This site is a decent value if you're into watching POV porn on a tablet or a computer. The girls are beautiful and talented, and the production is literally state of the art. The movies they're putting out are top-shelf in the genre.
VirtualTaboo really shines if you have access to any kind of VR gadget, though, even something as simple as Google Cardboard. I would expect to pay a few bucks extra to get this content in this format, but they're charging the same thirty bucks a month as all the non-VR sites. Cash in before they figure it out.