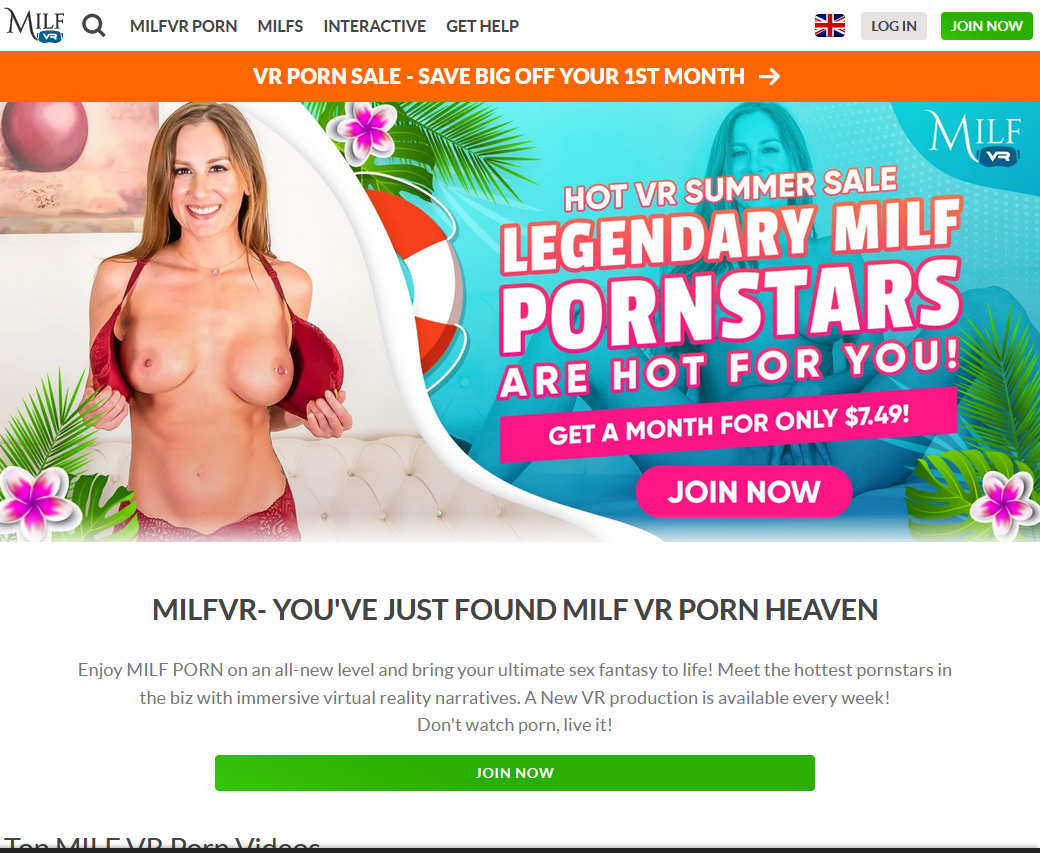 MilfVR
One small suggestion I'd make is to add some info on viewing positions to the video description. VR porno often requires viewers to shift from sitting to standing to lying down, but sometimes you'd rather just get your rocks off in your preferred position without having to move around. Given the long download times for these big-ass files and the logistics of scanning through a VR movie, it can be a pain in the ass looking for scenes that meet your needs.
Kiara's movie, The Porn Identity, ends with the stud/viewer standing up. Kiara is on her back, her tiny body getting pumped with cum as she quivers as moans. Just as the two of you are catching your breath and Kiara is tasting the cum from her twat, a couple of bad guys storm the room with guns, demanding to know where the device is. There's that spy plot we forgot about! (It's cute as fuck watching Kiara trying not to break character and giggle at all the yelling, banging and commotion).
It took a while to download, but The Porn Identity was well worth it. The production was well done, really immersing me in the scene with this stunning MILF. The fact that she really knew how to fuck made it a goddamn masterpiece.
After I got done fapping, I took a look through the library to see how many times I could do that before I had to watch a video twice. Holy fuck. MilfVR has around 160 movies already, and will likely have more by the time you read this.
What do you really look for in a MILF VR porn site? Hot MILFs? Check! Solid production values that make you one with the porn stud? Double-check! A big library and a regular release schedule, ensuring on-demand orgasms in virtual reality? Triple check! MilfVR.com has everything a MILF fan with a sex helmet could want, and the price is pretty fucking good. Check out the previews and see what it does for you!