Teens Love Anal review
back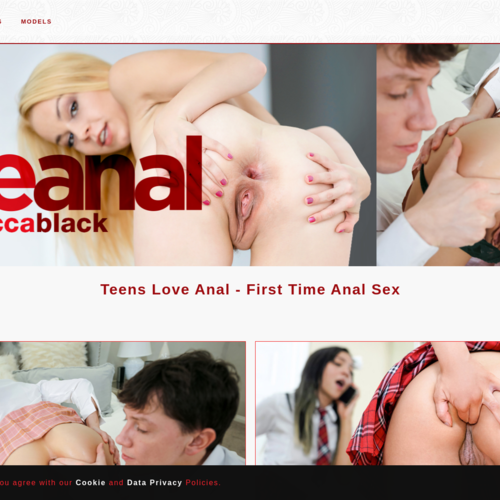 Teens Love Anal
The TeensLoveAnal logo is clever as hell. It's an inverted heart with a bikini and another tiny little heart in the middle, and would almost look innocent if it wasn't right beside the site's name at the top of the page. Kudos to whoever designed it. I hope they gave you a logo hat, a bit of swag to give to your unknowing teenage daughter.
You couldn't call the teens on this site unknowing. No way. These girls aren't nearly as innocent as they look. If they are, well, those days are over by the end of the first shoot.
The pre-login page does a damn fine job seducing potential subscribers with a menu of ripe young things giving up their anal virginity. There's a smiling teen girlfriend on the couch, exposed asshole up in the air to celebrate a One Year Analversary. There's a smiling schoolgirl with her legs spread and a cock rammed up her butt in a video called Maya Stays Pure. The next schoolgirl also has her legs up and her butt penetrated, but she looks a bit more surprised.