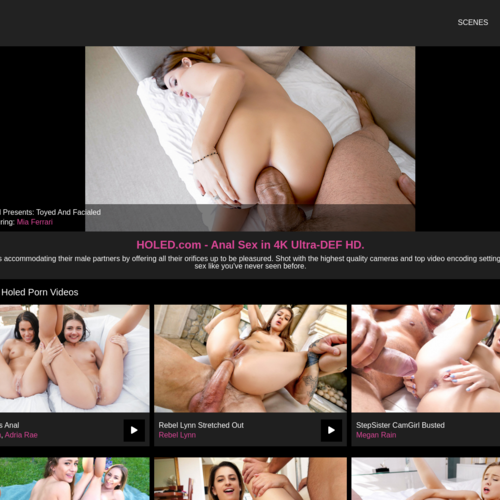 Holed
That's why I tend to favor the pay sites over free porn tubes. Especially when it comes to the more niche categories, such as anal. If you were given the option to either pick from someone else's pornographic scraps or to have access to a trove of exclusive, top-notch professional anal porn starring some of the hottest women in the galaxy, which would you choose?
Obviously, there are good reasons to use free porn tubes. The biggest one being that they are free. And, so, if you aren't in a particularly solid place economically, these sorts of sites are a godsend (or, more accurately, a wonderful gift from Satan). But if you have a bit of extra dough and you want the best of the best, especially when it comes to a sub-category like anal porn, you are much better off finding a great professional studio that you love and paying the monthly fee, trust me.
There are plenty of pay sites that are dedicated either entirely or mostly to anal porn. Chances are, you've already had a chance to sample some of them on one of the many free porn tubes you've been frequenting for years. But when it comes time to make a decision on which site to subscribe to, it helps to have someone like me in your corner, testing them out and making suggestions accordingly. I've tried nearly every premium anal paysite on the market and one that I keep finding myself returning to is Holed.