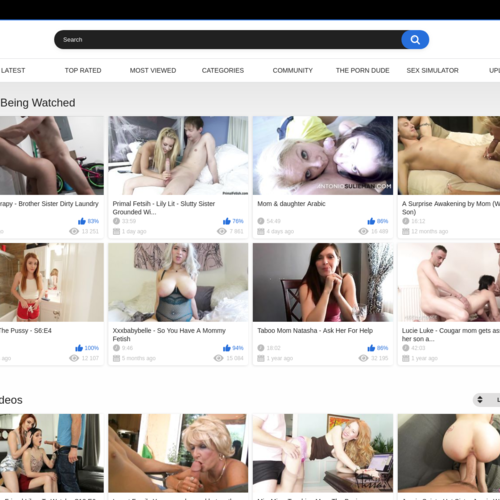 TabooPorn.tv
TabooPorn has a pretty straightforward video player. There are no options to adjust the video quality. However, most of the videos I jerked off to were available in pretty decent resolutions. Don't come here expecting to jerk it to Full HD videos, though. The video allows you to go full screen but offers little less in the way of options. But as long as you bust a nut, you don't fucking care, right? That's what I thought.
Below the video player are options for you to share the videos, leave your comments, rate, and add to a favorite and watch later list, among others. Needless to say, you will have to be a registered member to use many of the options. You can also report the videos, but I highly discourage my readers from turning into little fucking snitches. Videos have a bunch of tags to help you sick fucks explore this collection deeper.
It is not all rosy, though. Some of the videos have broken fucking links, which can be so annoying. This is a result of videos being pulled down from the site since TabooPorn doesn't actually host any of the videos here. I was so ready to whip out my cock to rub one out to an exciting looking video, only to be told that it was no longer available. That shit is an absolute boner killer. Below each scene is the customary lineup of related scenes in case the first one was not wank-worthy enough for your porn-addicted brain.