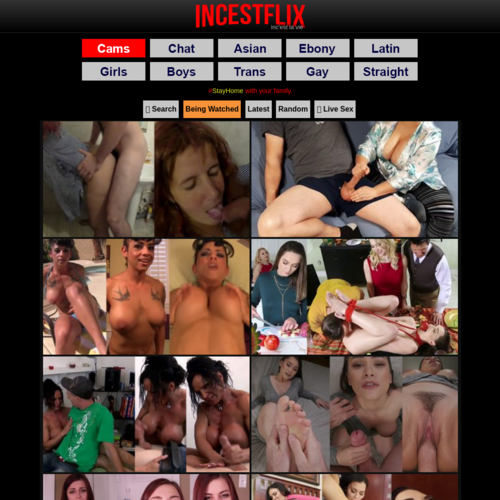 IncestFlix
Incestflix is fucking riddled with secret popup ads like landmines. Literally every fucking where you click opens a new tab. It doesn't even matter where—video thumbnails, menu buttons, the background. You can't even fucking click on the scroll bar without opening a new tab ad. I visit a lot of sites in my line of work that have really annoying and aggressive advertising, but it's really rare that I come across a site that is this fucking bad about it.
The only thing I hate more than an invasive ad that takes over the site or plays before your video (without skip option) is an ad that you don't even see coming. Fuck. A. Hidden. Fucking. Ad. Get the fuck out of here with that shit. After that shit, I don't even want to jack off anymore. A porn site should turn me on, not piss me off. With shit like that, you will piss me off in a heartbeat. And if you've pissed me off then, in my estimation, you have failed as a porn site. Word.
There are hundreds of thousands of porn sites out there. If you're going to throw your hat in the ring, you really have to try harder. It's not enough anymore to just throw a bunch of porn up on a site and expect it to succeed because it's porn. Lots of free tube and aggregator sites have raised the bar too high for shit like this to pass. Plus, given all of the fucking ads on Incestflix, I know they have enough money to pay for better web design than this.