OnlyIncestPorn review
back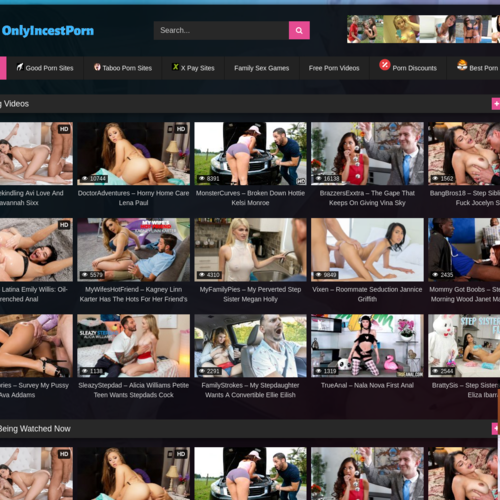 OnlyIncestPorn
OnlyIncestPorn.com is one of those free tubes that just explodes right out of the gate. While others struggle to find their foothold on an Internet full of gangbangs and lesbian love affairs, these pervs went from zero to 10k visitors a day in just a couple of months. Not that it's any surprise, considering all the freaky family fun they're just handing out for free.
First of all, I have to give these guys credit for using the dreaded I-word right in the title. Incest is, always has been, and always will be one of the most popular porn subgenres in the world, but so many porn sites won't even use the word. Most hide it under a vague "taboo" tag that often includes other, non-incestuous scenarios. I'm all for seducing the babysister, but when I'm trying to fap to brother/sister porn, that's not the kind of taboo I'm talking about breaking!
Of course, it's hard to escape the step-family angle that every big porn company works into their incest flicks. OnlyIncestPorn has a ton of smut from major studios and paysites, so most of the clips do that little song and dance where they bend over backwards to explain nobody is actually related. Yeah, we get it. The stepbrother of the stepmom is going to be fucking the aunt by marriage while the stepsister of a second-cousin's adopted brother squirts cum on his social worker, who also happens to be his granddaughter, but only in a legal sense.