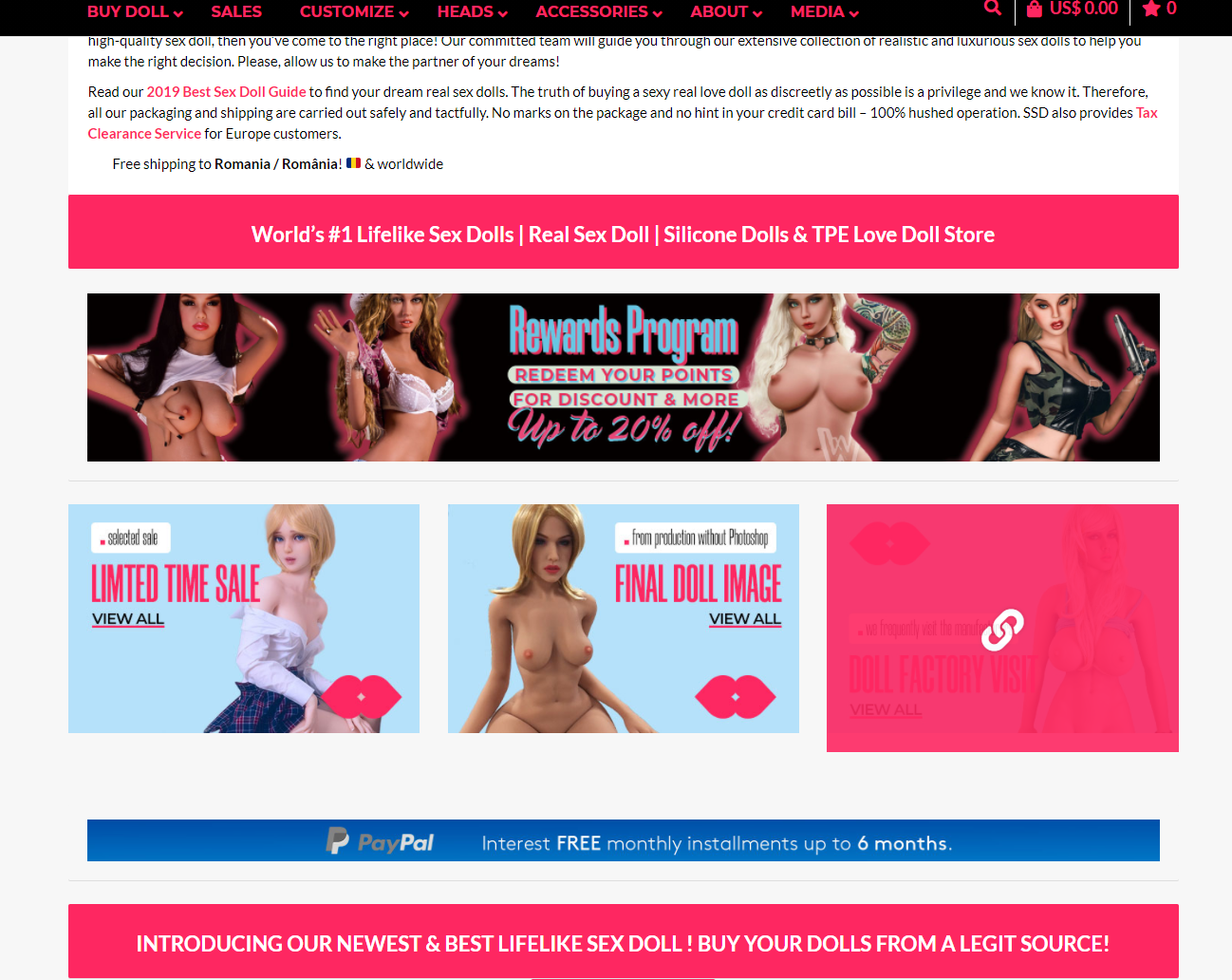 SexySexDoll
SexySexDoll's newest artificial babes are lined up across the screen. Below each pic is their "name," which really consists of a name, a vague descriptive word, and some stats. She's not just Daisy, she's Titfuck Sex Doll 162cm 5ft4 G-cup Mouth Open Daisy. The girl in the leather jacket goes by Denisa, but her full name is actually Lesbian Sex Doll 168cm 5ft6 B-cup Denisa. Other descriptors include Unchaste Teacher, Shameless, Fiancee, and Uncensored, though I've yet to notice any censorship anywhere.
It's crazy how realistic these things have become over the years. One of the things that gives them away is their sheer perfection; they remind me of overly Photoshopped pornstars with smooth, flawless skin and ripe melons. Scroll over a thumbnail and you can get some more angles of the babe of your choice, add her to your cart, or click through to her profile for a full bio. Sorry, I mean click through to the sex toy's item listing for a full product description. See? I told you they were realistic.
The girls at the top don't have any user ratings because they're so new. Scroll down a bit to the Customer Favorites and Featured Realistic Sex Dolls and look at all the stars. Customer satisfaction is through the roof, because most of them have 5-stars. There might be some bias here, because who wants to give a 1-star review to the hump dummy they just paid thousands of dollars for?
Oh, speaking of thousands of dollars, these aren't the most expensive dolls I've seen. In fact, if you've ever browsed the RealDolls site, these bitches are going to look like bargains. Most of the synthetic women on the front page are just under $2,000.