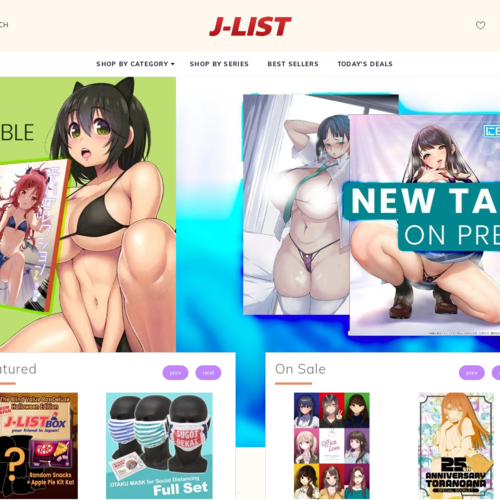 JList
J-List! Do you want to buy some hentai shit at J List? Sometimes it is not enough to simply watch hours and hours of porn. Sometimes you need a little more than that. A little something special. Something to really step your self-pleasure game up a notch. Hey, there ain't nothing wrong with using a tool every now and then right? No judgment here.
Plus, with Christmas right around the corner, why not treat yourself to something nice? Splurge a little. Splurge on your splooge, that's what I say. You deserve it! … Okay, maybe you don't really deserve it, seeing as all you do all day every day is sit around your mother's basement watching porn and fapping like it is going out of fashion … But, still, you might as well make the most of that time.
In the world of adult sex toys and merchandise, it can be somewhat of a difficult task to find stuff geared specifically toward straight men. It seems like everywhere you go, it's vibrators, dildos, and anal beads. But what about us? It is not quite as easy to find, say, a quality pocket pussy, a BJ simulator, or a blowup doll.
Plus, there definitely seems to be something of a double standard when it comes to who can and cannot enjoy sex toys. A prime example of this is to take a look at how a girl having a dildo or a vibrator is sexy, but a dude with a blowup doll? Well, society has deemed that pathetic. Whether or not it actually is pathetic is a completely different conversation.