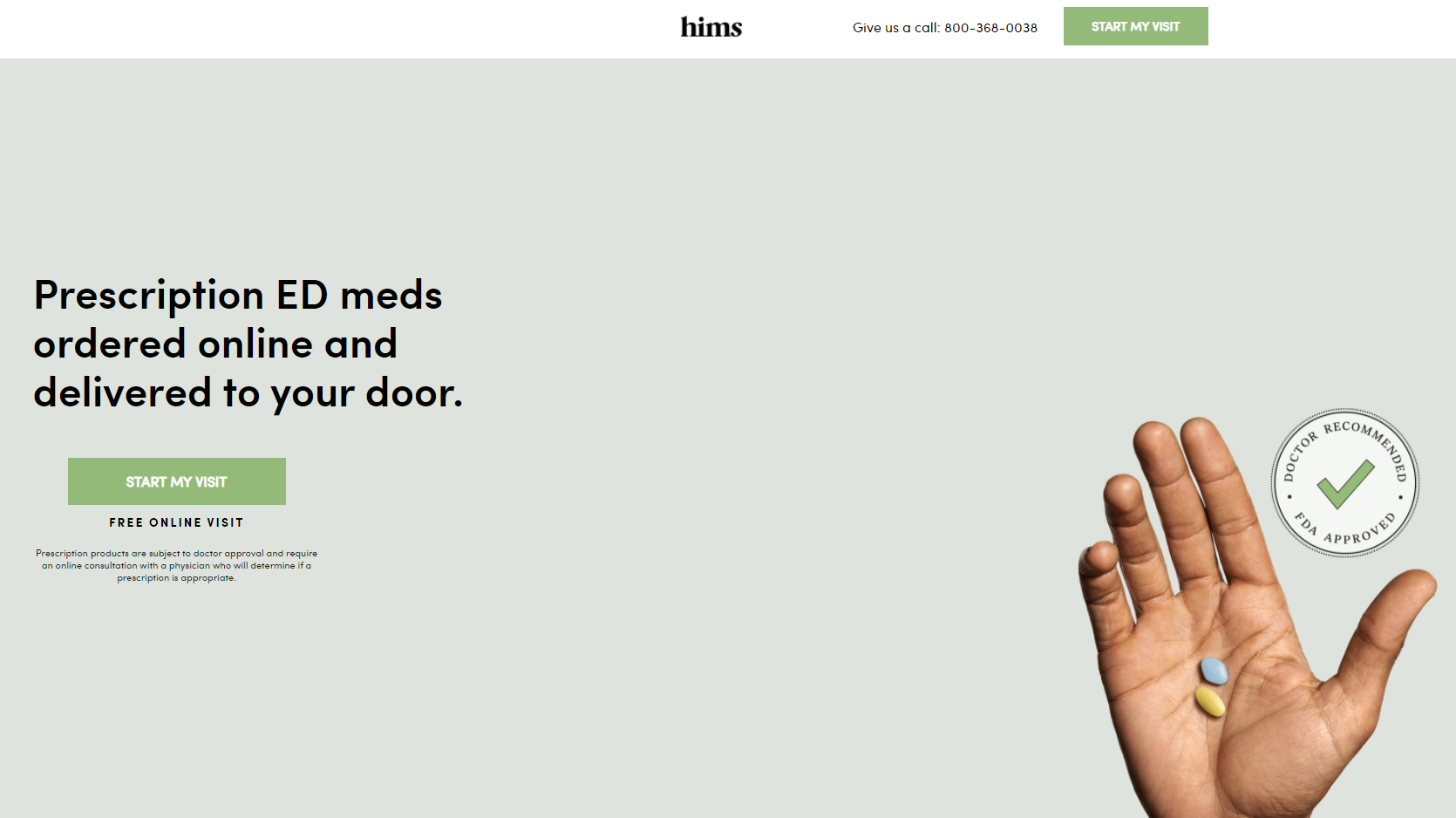 For Hims
ForHims.com is a sleek, professional-looking operation. There's nothing remotely sleazy about the place, despite all the dick pills for sale. The layout is clean, spam-free, and user-friendly. When you've got a store that looks this fucking nice and you're offering magic that gives you instant teenager hard-ons, it's no fucking surprise these guys have been popular since they opened. In the middle of the pandemic, their telehealth business model seems to be really working out for them; traffic has shot the fuck up over the last couple of months.
Speaking of telehealth, ForHims ain't a boners-only clinic. They've expanded into all kinds of health areas like cold and cough, mental health, pink eye and bug bites, but their main bag is embarrassing male problems. They've got minoxidil and finasteride for hair loss, propranolol for stage fright, and some prescription skin creams, so you don't get that Harvey Weinstein complexion.
But you're reading this at ThePornDude, so I know exactly why you're here. You're curious if you can really buy Viagra and other ED remedies online without getting your money stolen and your identity farmed out by a teenage hacker in Russia. Hey, we've all been there. Don't even get me started on the herpes I caught from a bootleg penis pump a few years back.
Long story short: Yes, ForHims.com offers legit, reputable telemedicine, including real doctors, real prescriptions, and real drugs. You'll answer some simple questions to create a profile with your medical history and symptoms, speak with a physician licensed in your state, and then get your boner pills shipped to your mailbox for free. You don't have to leave the house or tell a doctor face-to-face that your junk ain't working right.