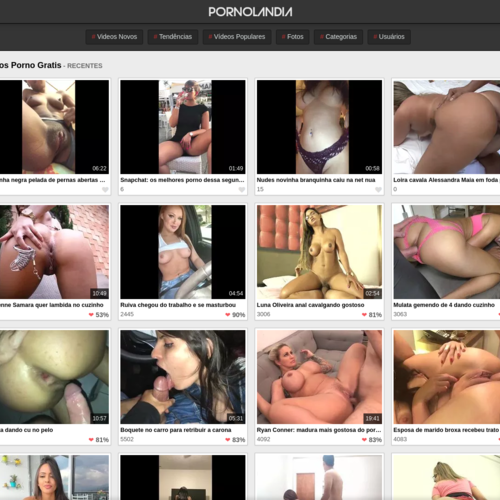 Pornolandia
Pornolandia runs on user uploads, which means it's going to be full of curated shit like this. I'm grateful to the dudes stalking Snapchat for quality content like this. Snapchat videos actually expire automatically on the app, so without these heroes, all this material would be lost, vanished into the pornographic ether.
Browsing around, it looks like there's a fair amount of Snapchat material that people have saved. I knew people were fucking on that app, but I didn't realize how many. I'm even more afraid to download it now. I'd go take a bathroom break and never come out. They'd find me all withered away, death grip on my cock with my phone in the other hand.
There's nothing too special about Pornolandia's video player. It's got your basic play/pause button and timeline slider, plus volume control and a fullscreen option. You can change the speed by clicking the gear icon, but I had to watch another goddamn ad first, so don't click it if you're in the middle of something.
If I could add any feature, it would be a download option. I like that somebody saved videos off of Snapchat, but now I want to save the same ones off of Pornolandia. It's not a huge deal. I can bookmark stuff, though there's no guarantee it will be there later.