Colegialas De Verdad review
back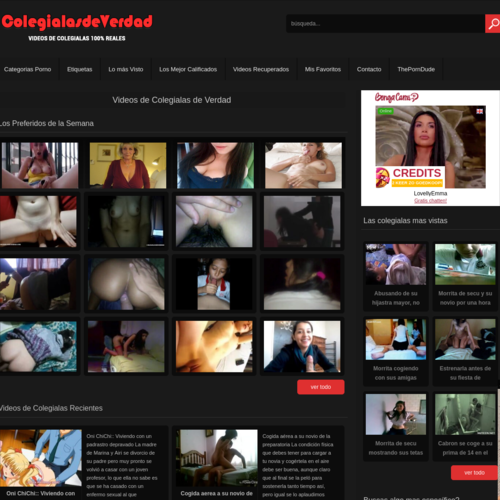 Colegialas De Verdad
From the moment you land on Colegialas de Verdad's home page, it should look pretty familiar to other tube sites you've seen—black background, search bar, menu bar underneath, then a bunch of thumbnails and tags to choose from. The main difference here, though, is that the thumbnails are accompanied by rather lengthy descriptions next to them, allowing you to become even further immersed in the realism of the fantasy of the video.
For example: "She is Monroe, the eternal Teen who loves so much. She always viral the beautiful Russian blonde, in each video she catches our attention thanks to her tremendous figure of a woman but with a small girl face. She is Monroe and we finally have her in Colegialas de Verdad, so that you can see the beauty of beautiful Russia, the kind of women she is capable of creating and, in passing, you know this teen goddess. Did you like the natural blonde?"
Most sites do not go through the trouble of writing out that in-depth of a description. It appears as if they have done this for every video, though, on Colegialas de Verdad. I definitely appreciate it when sites do that extra little bit of work in order to provide a more enjoyable experience.