Brasil Tudo Liberado review
back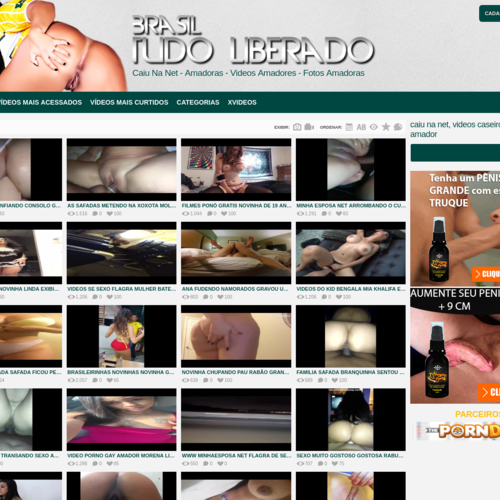 Brasil Tudo Liberado
Thankfully, for those of you who love amateur porn as much as I do, we live in the age of information. Or, as I like to call it, the golden age of porn. This means that there are thousands upon thousands of sites dedicated solely to finding, providing, and curating amateur porn. On top of all of those sites, though, there are droves of others that make it their mission to let users upload their own homemade sex tapes. Some sites even pay contributors if their videos become popular. Ah, what a time to be alive!
One site that has made it their mission to spread as much amateur porn across the web as possible is Brasil Tudo Liberado. They have an enormous database of homemade videos and photos available for your enjoyment. They have combined both of the main aforementioned models of hosting amateur content. They post their own to the site, and they allow users to post content. The result? Tons and tons of homemade babes to fap to.
From the moment you land on Brasil Tudo Liberado's home page, your browser will immediately be overtaken by a fuck ton of homemade porn. The site should look pretty familiar, designed sort of in the porn tube site fashion, with a bunch of video thumbnails to choose from under the site's menu bar and banner, and then a few photos to click into if you want to start browsing the site in still images.