Adult Film Database review
back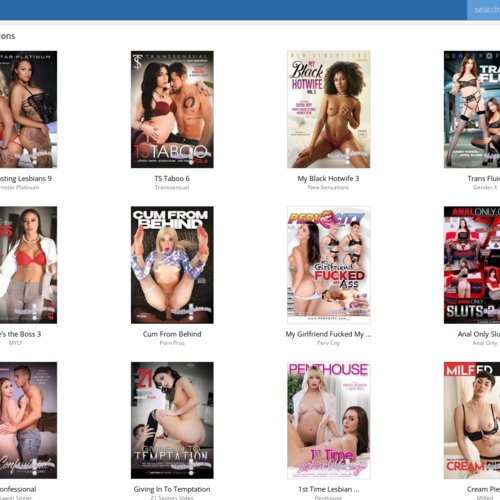 Adult Film Database
The films you can find here are from all sorts of known places and made by famous studios, so you can rest assured that you will only be given the best crap. The first time you visit, you will understand what I meant when I said that the site is very fucking empty, starting with their homepage that literally has nothing to offer, just the movies obviously.
Now that was a bit confusing at first, simply because there is a lot more this site has to offer, and not just the films. You will see information about the pornstars, the movie, as well as some other crap. On top, beside the search box, you will get an option to choose what you are searching for, and on the other side, you have some other options.
However, overall there are not that many different options for you to enjoy, and that is always annoying. I prefer rich places, where you have an option for everything, where the design is welcoming and does not look empty, etc.… I guess that is why I am a part of so many premium porn sites since those places tend to offer everything I've just mentioned.
Oh well, that does not mean that adultfilmdatabase.com does not do their job, but they could have done an overall better job if they took some of my pointers. I am a pro when it comes to this shit, as I have been researching pornographic sites for quite some time. Now, whether this place is actually worth the visit or not depends on what the fuck you are actually looking for.
I mean, at the end of the day, what we all really want to know is what kind of movies they have to offer, right? Well, as I have mentioned, a little bit of everything… but I guess that is a wide aspect, so I shall mention some of my favorites; such as Anal Destruction 5, a movie where the name basically speaks for itself. It features four lovely porn beauties who have an amazing ass, and they will get ass fucked in many scenarios.
Then, there was the Baddest of Bad Daddy, a POV movie featuring a lot of gorgeous chicks who are more than ready to give you an incredible experience of POV blowjobs and fucking. This was made by an unknown person and it last about 3h… With so many scenes, I am sure that you will find just what you are looking for, believe me.
There was also a movie called 'Absolutely Fuckable' and all the porn babes featured there were just that… and obviously, they got rammed hard. One particular movie I am sure everyone will enjoy comes from Team Skeet, and it is called 'Age of Consent', and it features three gorgeous teen chicks who are ready to get fucked hardcore for the camera.