XVideos Shemale review
back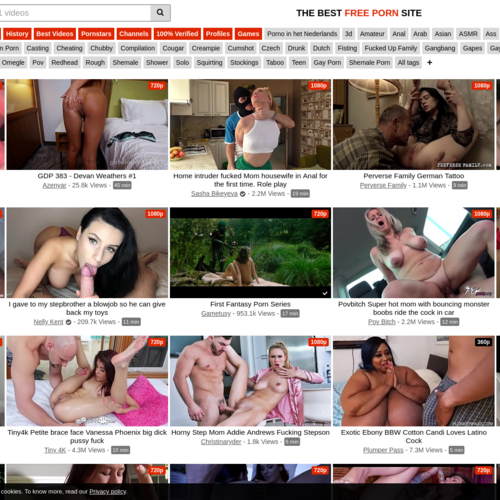 XVideos Shemale
XVideos.com is one of the net's biggest sources of free smut. The site gets almost 2.5 million visitors every day, which adds up to a ton of lost productivity and unborn babies spilled onto keyboards and into socks around the world. I've written up a review of the full site here at ThePornDude, and even ranked it among my very top favorite free porn sites. Today, I'll be checking out the porno they've got stashed in the Shemale section.
The easiest way to get to the trans scenes at XVideos is to use my link, or you can just hit the Shemale Porn button in their header. You'll get a little alert at the bottom of the screen saying you're leaving the Straight version of the site and heading to the Trans one. I know a lot of TS lovers consider themselves 100% straight, just with an appreciation for cock, but don't get your panties in a bunch. Oops—I meant to say, "Don't get your boxers in a bunch," you manly straight man.
Jokes aside, there's a lot of shit here! And by a lot of shit, I mean a lot of dick, and most of them are attached to pretty girls. XVideos.com has the same wall-of-thumbnails view as every other free tube, and the front page of them has 48 little pics of chicks with dicks getting sucked off, fucked in the face, between the titties, and up the ass. There are amateur TS flicks shot at 360p in dorm rooms and basements, and HD scenes from big-name premium trans sites like TransAngels, TransSensual, and GenderX.
I see a couple of bitches who just look like dudes in drag, especially in the amateur clips, but most of the girls on the page look like legit babes, dicks, or not. I guess that's kind of a prerequisite to being a TS pornstar, huh? The paysite scenes feature t-girls like Katrina Jade, Aspen Brooks, Tera Firma, and exotic trans harlot Jessy Dubai. The sites they perform on usually run around thirty bones a month, but you can watch all your favorite TS pornstars here for free.