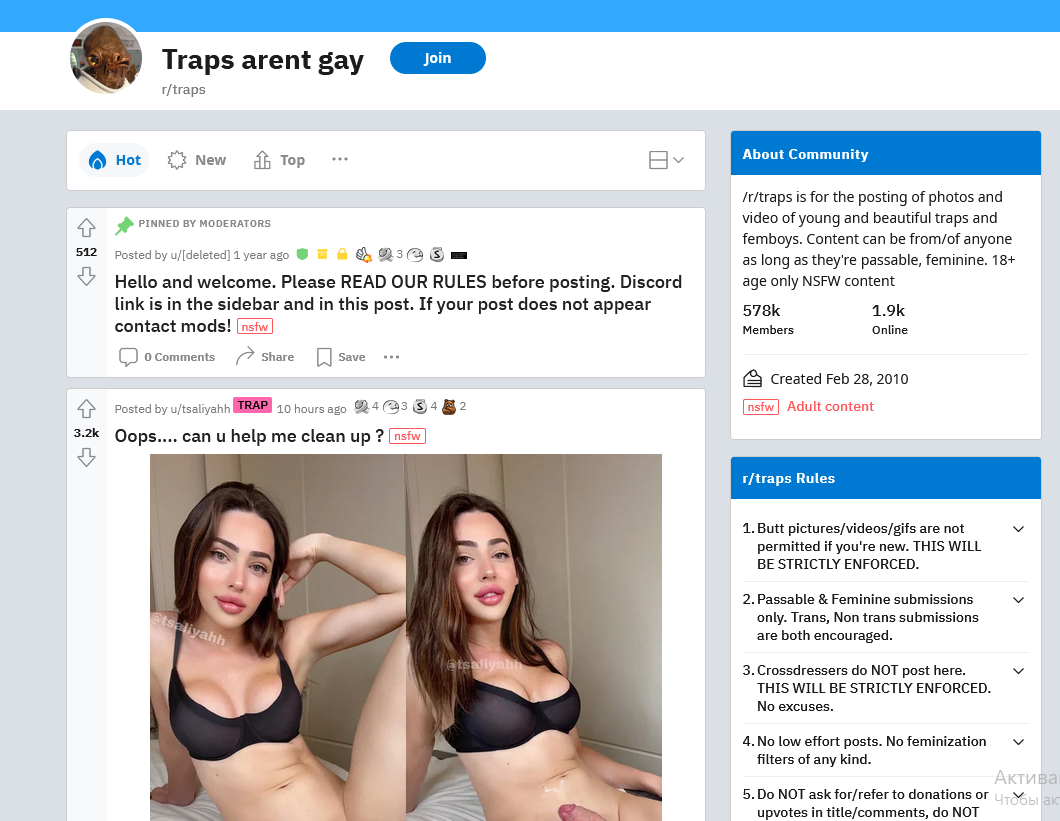 Reddit Traps
Traps are everywhere since I am sure we have all at least once thought a dude or shemale was hot, without knowing who she was. Oh well, I am not here to judge. I love traps, they make my day more exciting, and whipping out their dick mid-way, my masturbation did not really stop me from wanking off. I am very passionate about that.
Now, keep in mind that this subreddit is all about traps, but if you would prefer something else instead, Reddit has it all. I have personally reviewed many hot subreddits, and you are more than welcome to check them out. Take your time, explore, and enjoy. There is a lot for you to go through, and I am sure that you will find whatever the fuck your dick desires.
Let's face it. We are all here for those naughty traps, but what kind of content can one expect? Well, it is very simple. You have lots and lots of posts featuring the same niche. Luckily for all of us, everything Reddit has to offer is free, but some of the NSFW sections, such as r/traps is only available for the users because well, the shit is not safe for work, mate.
As soon as you open r/traps, and you can do that by following my link on the side, you will be welcomed to a page with lots and lots of dirty babes or dudes who love to trick you with their feminine exterior until you get down and actually see their dick. Usually, you will get a glimpse of their junk, but some of the videos and images are just portraits instead.
It all depends on what the fuck you want to see, but having a combination of everything naughty and innocent, is a good mix. This way, you get to see a little bit of everything, and I am sure that you will enjoy what r/traps has to offer. Take your time and start browsing through, as I always say, Reddit has a section and content for all our dirty needs.
I like to start my day with some Reddit browsing since there is always something interesting to explore. While browsing through r/traps, I found plenty of hot dudes and chicks (depending on how they preferred to be called), who displayed lots of passion towards tricking my dick into thinking that they are hot… Well, they are, I am just not really into sword fights.