xHamster Stories review
back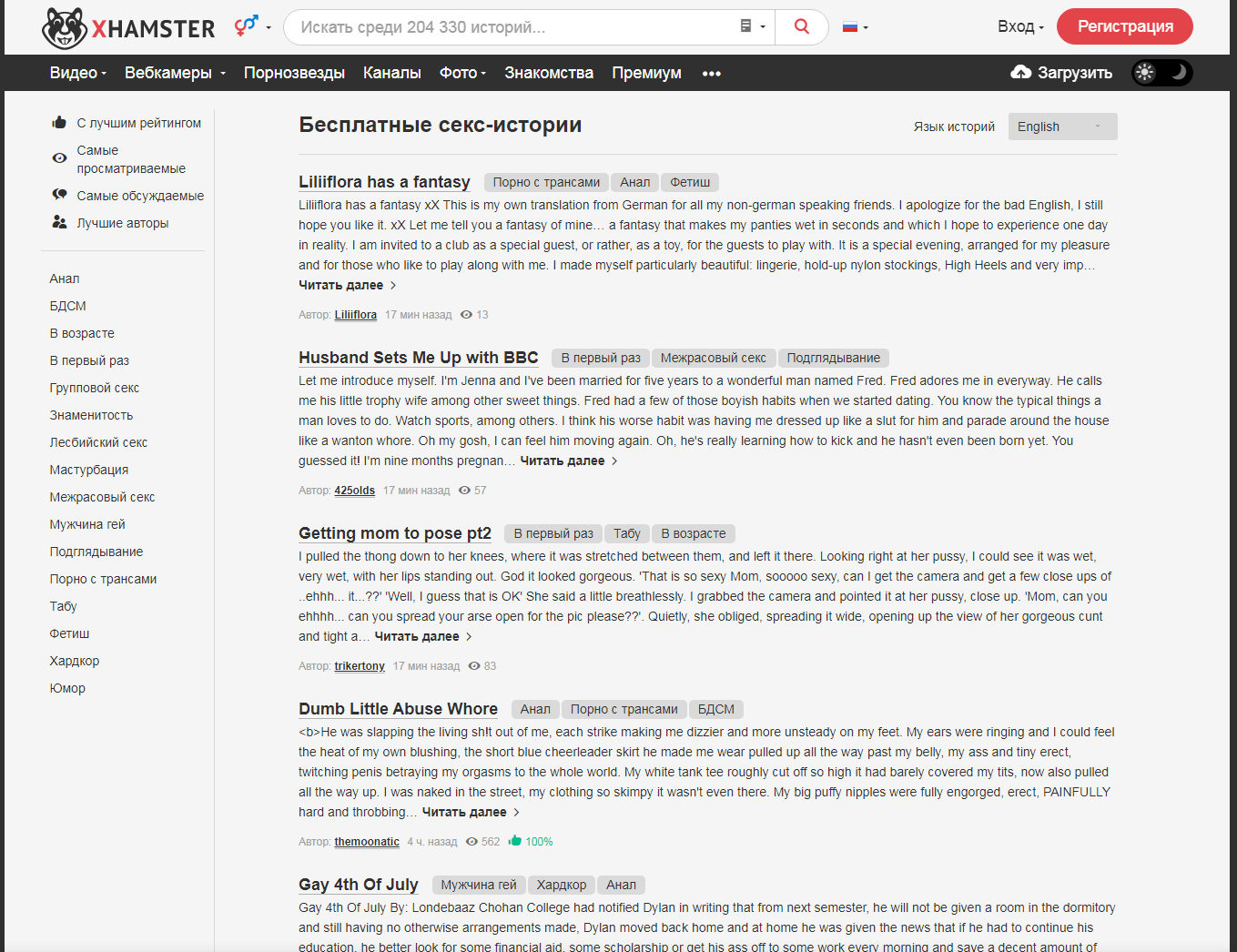 XHamster Stories
One of the things that sets xHamster apart and makes it one of the most unique porn sites on the web today is its emphasis on community. Whether it is through the ease with which you can upload your own photos and videos, the fact that you can conveniently communicate with likeminded people from all over the world (and trade pics and vids privately if you so wish), or the in-depth user profiles that you can build and maintain (completely customizing your porn viewing experience), xHamster, first and foremost, seems to want to cultivate an active and engaged sense of community among users.
There's another element of the site, though, that even furthers xHamster's community engagement that often goes overlooked, and that is their Stories section. It can be easy to ignore a section of erotic lit on a website that is so jam-packed with tons of great porn to choose from (how distracting!), as well as an enormous community of people looking to chat and (potentially) meet up and fuck. Who would want to read about sex when you can watch it, or maybe even score yourself if you're savvy enough, right?
Wrong. At least according to how many xHamster users do seem to utilize this section of the website anyway. With a grand total of 4,511 pages (yes, that's right, pages) of erotic stories and counting, even though this section of the site might seem, at first glance, slightly less appealing to those of us who prefer audio-visual stimulation over that of the written word, xHamster has a fuck ton of content for all the horny bookworms out there as well.