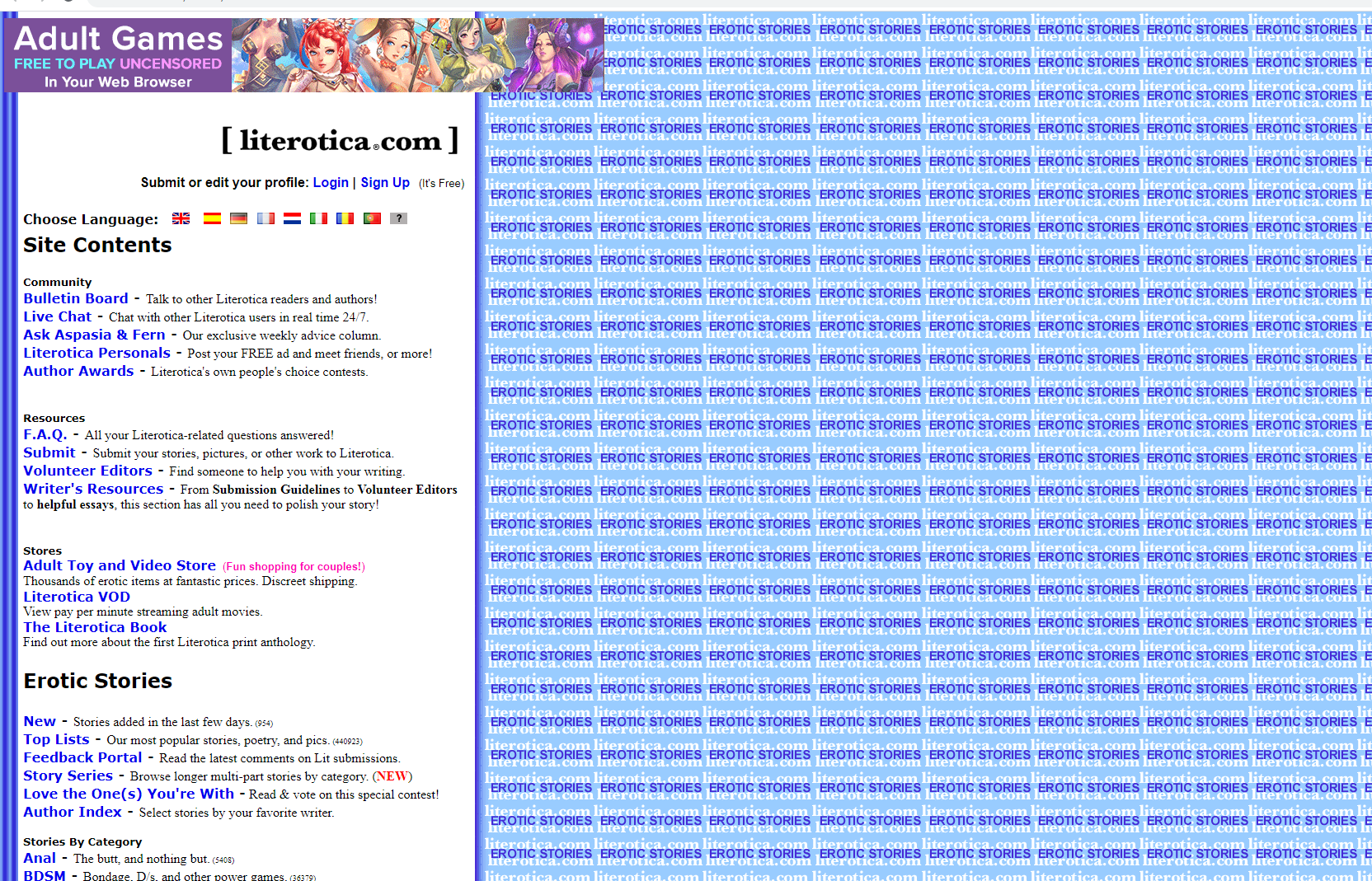 Literotica
Literotica has links on the front page to the New stories, the Top Lists, Story Series, and the Author Index. If you're new, you'll probably want to start with the big list of Stories by Category.
There's a lot of overlap between the categories on a regular porn site and the categories on Literotica. You've got the standards like Anal, Group Sex, Lesbian Sex, and Mature, for starters.
There are also genres you'd expect from kinkier hardcore sites, like BDSM, Incest/Taboo, Fetish and Exhibitionist. The NonConsent/Reluctance category, AKA the rape section, currently has more than 23,000 pieces of pornographic fiction.
Erotic Horror seems a little odd until you remember that Literotica is where porn means fiction. The same goes for Sci-Fi and Fantasy, which has a lot of overlap on the site with Non-Human.