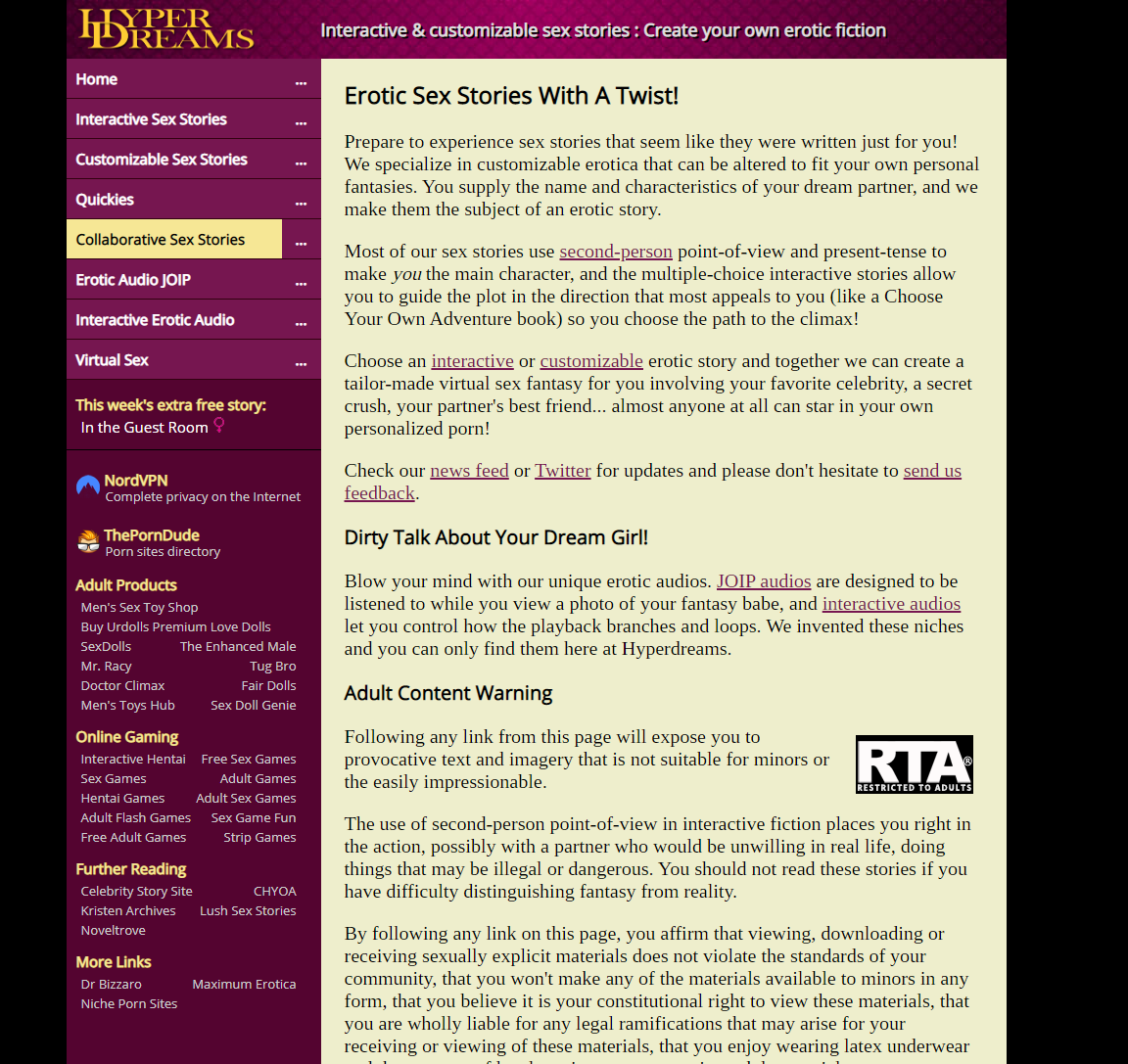 HyperDreams
Hyperdreams.com has been offering "Erotic Sex Stories With A Twist!" What's the twist, you ask? Instead of just jerking off to somebody's schoolgirl domination fantasies or a transcribed wet dream about furry nuns, these guys are offering interactive and customizable sex stories. Remember those Choose-Your-Own adventure books? Well, imagine jacking off to them!Instead of bad endings where you get shot in the face by an outlaw, you get good endings where you shoot a girl in the face with your sperm. At least, that's what I'm hoping for as I dive in for this review.
Like most erotic story sites, HyperDreams ain't much to look at it. Besides a stylized logo, the front page consists of nothing but plain ol' text. There are no graphics and certainly no high-res images of pornstars getting boned and squirting girlcum all over the place. If you were illiterate, you'd never even guess it's NSFW.
But I'm guessing you wouldn't even be reading this section of ThePornDude if you didn't read real, real good, huh? Anybody with two brain cells to rub together can follow a link to a premium anal site, but that big brain of yours needs a different kind of stimulation. There's nothing wrong with that, and in that case, HyperDreams might be your new joint.