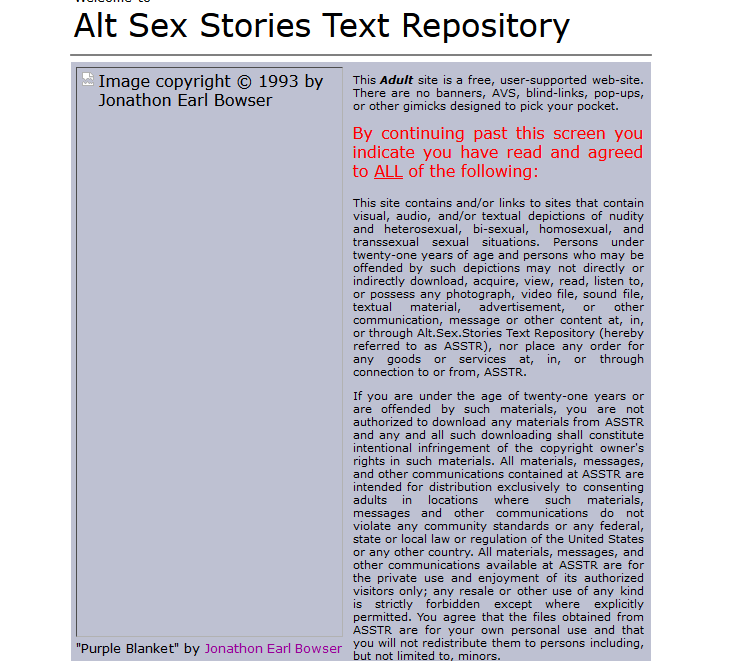 ASSTR
ASSTR has been growing a long-ass time and is sprouting new pubes even to this day. Though overshadowed by new shit like free porn tubes and VR tits in your face, the words on ASSTR still draw millions of views a month.
ASSTR doesn't have a logo, just a simple, all-text header that says "Alt.Sex.Stories Text Repository, because the best things in life truly are free." The blurb says they're home to over 1,000 authors of erotic literature, host of the "alt.sex.stories.moderated" newsgroup, a mirror for nifty.org, and host of several popular erotic literature archives.
I was hoping to give a little more history than I could summarize in the intro. A site this old has to have some, maybe even interesting legal battles. Unfortunately, the FAQ doesn't tell you much about the hows and whys and whens of this massive repository of written porn.