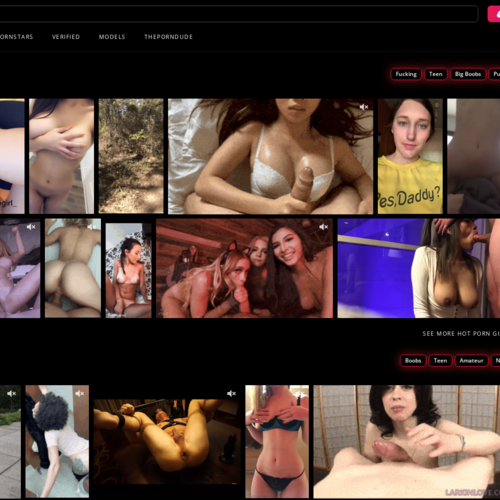 RedGIFs
RedGIFs.com is a rare free porn site that I can't find much to complain about. Some people won't like that the clips max out at a minute long, but that's kind of the whole point! Porn GIFs have always been like bite-sized packets of sex, but Red GIFs really pimp out the presentation so you can get the most out of them. The short, X-rated loops are instantly accessible, but there's a good chance you'll fall in for a nice, long fap. I speak from experience.
Red GIFs! In the caveman days, dudes had to crank it to cave drawings of boobs. Things got a lot better with the advent of photography, which is why your grandpa still has a collection of old Playboys and Hustlers under his bed. Porno has continued to evolve, and still pictures have given way to crisp 4k Ultra-HD smut. There's also a middle ground occupied by the kind of fap fodder you'll find at RedGIFs.

The Pornstar section is a little more self-explanatory, with a bunch of your favorite video whores in XXX GIFs. It's actually a pretty slim selection with just a couple dozen popular chicks in the business, but RedGIFs.com is a pretty new site. I expect this section to grow. In the meantime, they've already got a bunch of my personal favorite fap fantasies, like Adriana Chechik, Remy LaCroix, and Abella Danger. I see a couple of shemales on the list, so even you tranny fans are covered.