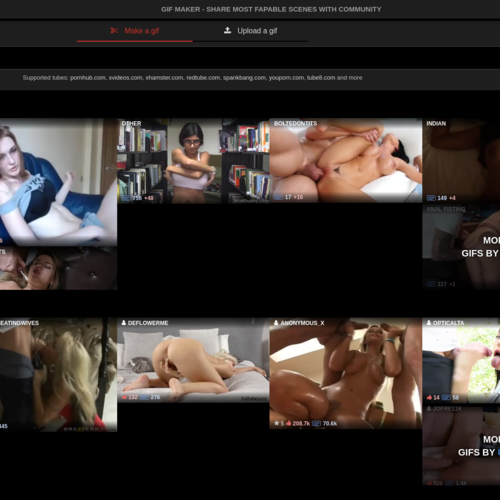 ILoopIt
There is a bunch of shit that tilted me when I browsed here as well. First of all, I understand why they did not put the usual menu above, since two out of five tabs there do not fucking work, so what is the point? You are given options to list porn, funny and reaction, which would obviously be searches related to gifs, right?
Well, the porn section works fine, I think we all know that by now, but the other two do not. I mean, it is not like they are not listing anything or stating that the section will be updated soon, these two tabs simply do not work at all. What the fuck is the point of putting tabs or anything on the site that will not even work? It is your site, there is no reason for you to put unnecessary shit on it, if you do not intend to make that shit work or be useful.
However, one more reason why I really fancy this site is that it allows you to create gifs on it. All you have to do is paste the link for the original site on top, and you can easily create your own gif here. Basically, share the shit you think is hot, and see what other people think about it.