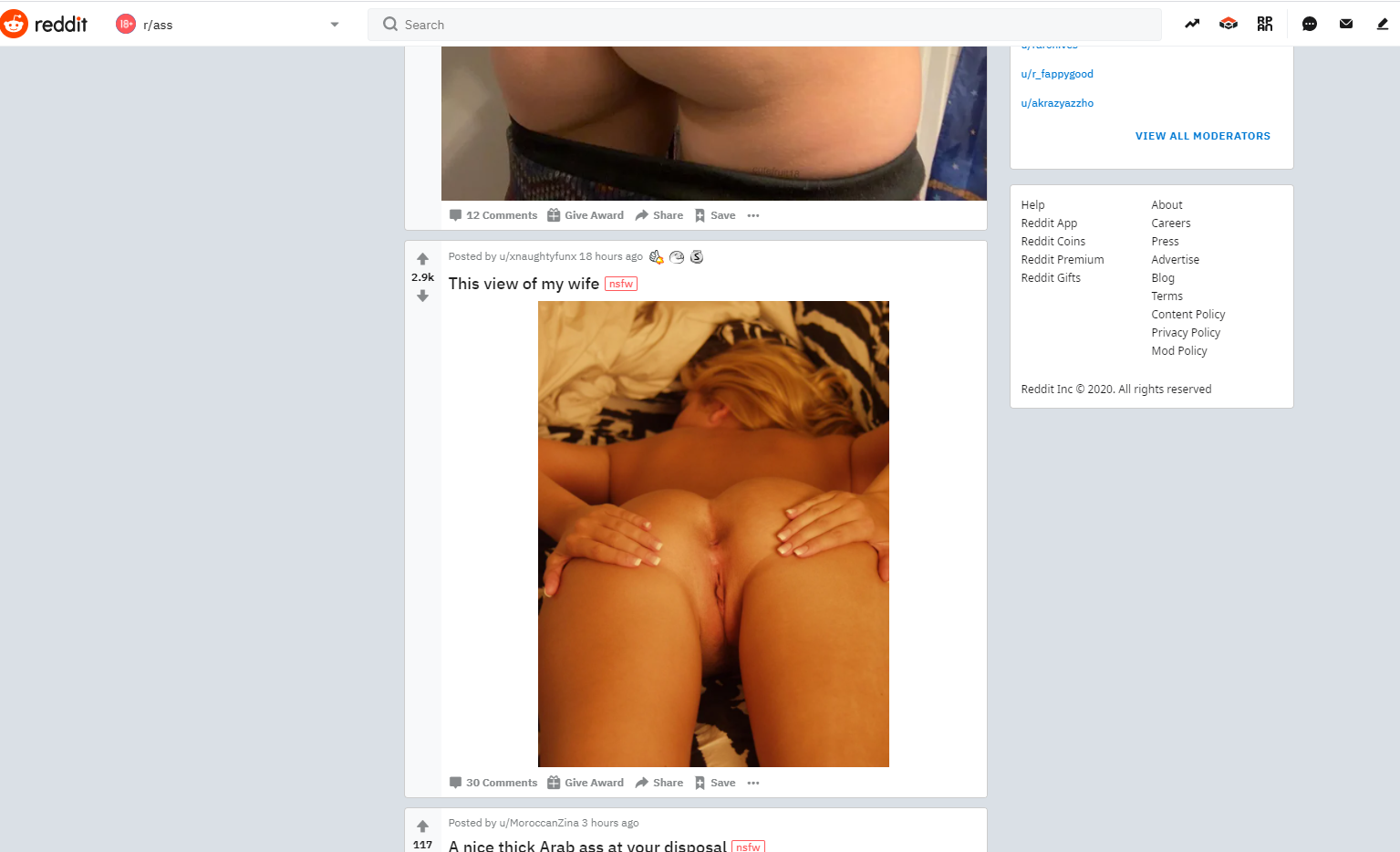 Reddit Ass
r/ass is a subreddit dedicated to booty. Professional butts, amateur asses, and everything else in between. In case you're somehow not aware, you can find subreddits over at the wonderful site Reddit.com. Subreddits are basically boards themed around different topics. They aren't all about porn, but the best ones are. There're options out there for exhibitionism, tits, cum fetishes, and more. But the one I'll be giving you the low down on is all about delicious posteriors, rumps, booties, or whatever else you call a nice ass.
r/ass is a decently popular subreddit as far as NSFW subs go. They profess themselves as "The Callipygian Subreddit," which means it's for people who like well-shaped buttocks. Even I had to look up that shit. They bring in a respectable 520 thousand subscribers with around a thousand or two of them being online at any given time. With that many users, you can expect a relatively reasonable stream of content to come pouring in. And the rules are pretty loose here. Usually, subreddits like this one have a long list of community rules on the right-hand side, or at least something similar to that. Here there really aren't any rules aside from the blanket ones for the entire site.
There aren't any restrictions about who or what you post. There are moderators, so if you go posting spam or shit like that you'll likely get banned. But it doesn't have to be your ass that you post. There's no verification system here or strict rules against advertising personal content. Not that I saw very much of that sort of content to begin with, but just know that there aren't any hard and fast rules if you plan to head over to this subreddit. But that definitely gives you a lot of freedom when it comes to posting content. Share juicy ass pictures or videos of your favorite pornstars, girlfriends, wives, or whoever else has an ass deserving enough to be shown off to everyone.