HQporner Anal review
back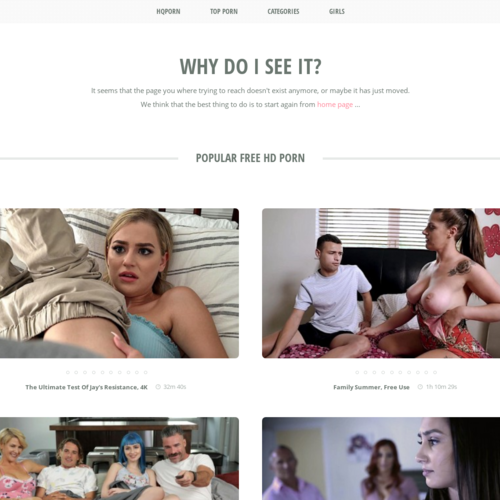 HQporner Anal
The biggest text on HQporner's Anal page is at the top of the screen and spells it all out in simple, bold letters: ANAL PORN HD VIDEOS. 3626 HIGH DEFINITION VIDEOS ARE AVAILABLE FOR YOU. Just for me? You shouldn't have.
Of course, even if I was illiterate I'd know what was going on here. Most of the thumbnails on the page show anal penetration of some kind, whether that brown hole's got a couple of fingers, a toy, or a massive cock in it. If there's no explicit butt stuff on the front image, there's usually some in the moving preview you get when you hover your mouse over.
I'm happy to see there are a lot of full scenes here. HQporner doesn't look like it's clogged with 2-minute sample clips from premium sites trying to lure you in for a membership. We're here to beat off for free, remember? The shortest scene on the front page, a stewardess being hammered up the butt, clocks in at nearly 20 minutes. I see a couple of others that are well over an hour.
The thumbnails look pretty fucking crisp, so I'm inclined to believe they weren't bullshitting about the whole high-definition porn video thing. There's only one way to find out, though, and that's by pulling out my dick and shaking it at these free buttsex movies until I cum.