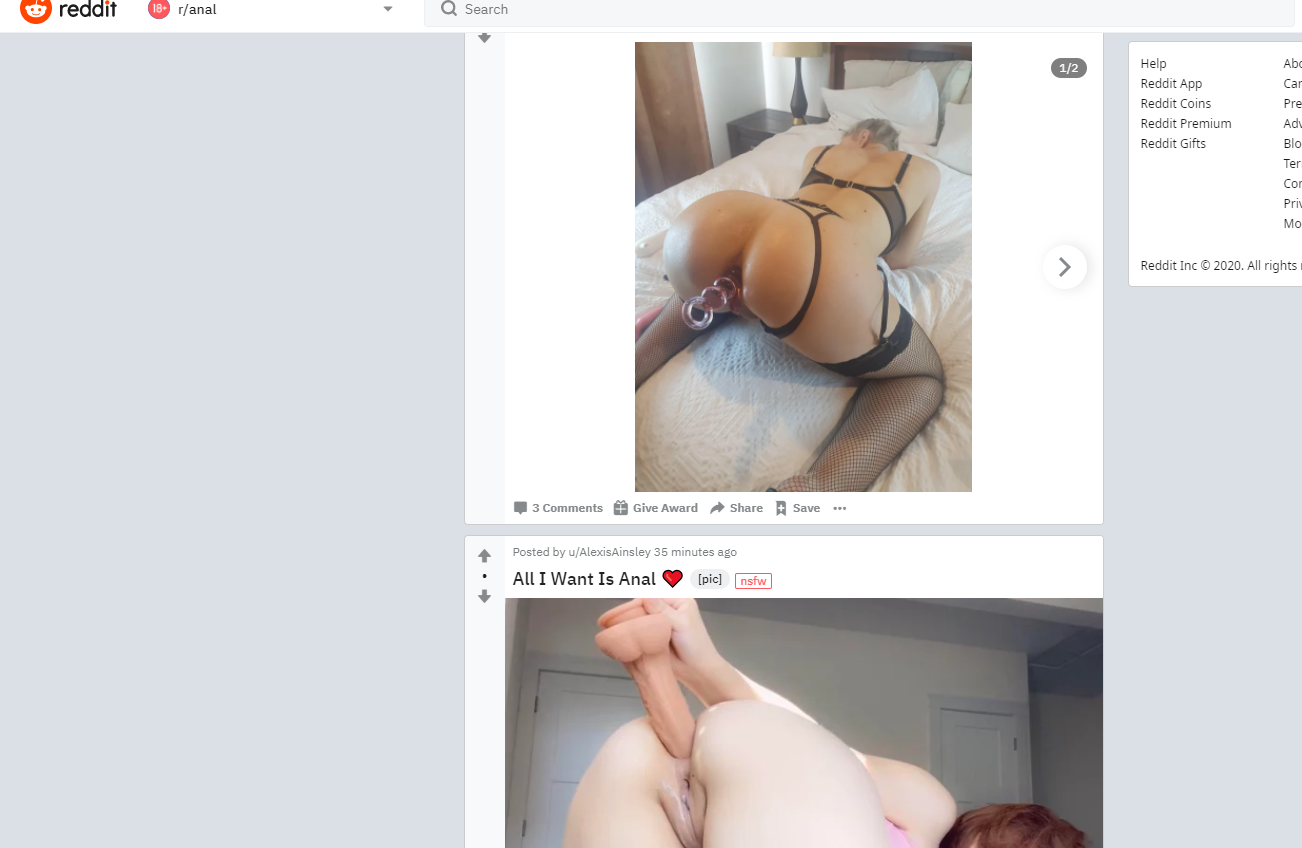 Reddit Anal
While I know that most of you have heard about Reddit, there are probably those who have no fucking idea what I am talking about, and I dedicate this section of my review for them. Basically, Reddit is a place where all your dreams will come true because this site is managed by professionals who understand what the fuck the public wants to see.
Not only that, all of the crap posted on this site is posted by amateurs, by real people, you and me, and that includes all types of content. This is why Reddit is separate in many different sections, and you can list all of the sections on the site… which is a great feature. I am used to the old-school Reddit to be honest, but I cannot really complain, they actually made it better.
Usually, when people update their site, they make it worse, but Reddit has only made their content and site better. Okay, maybe I am a bit biased towards this place, but that is simply because here you really do have everything at one place; from pornographic content to memes, and even some creepy shit or stories…
I know I say this a lot, but it really depends on the things you want to watch; if you came here for the memes, you should know that Reddit has the spiciest memes, and if you came here to fap your willy, Reddit has a special section for that as well. Now, I shall mostly cover the anal section in this review, but just so you know, that is not the only NSFW section here.
However, since Reddit has so much to offer, you might be confused as to how their shit works… believe me, I was also confused at first. Well, the newer design makes the search so much easier, but I think they still allow you to use their old design instead; good guy Reddit. Their search option on top is all you need, just type whatever the fuck, and you will get the right content.
You can also randomly list what the site has to offer, which I usually love to do. But, keep in mind that Reddit is a place where all kinds of shit are allowed, so you might run into hotties and porn content, but you can also run into some questionable or even disgusting pictures. So, be ready for that if you choose to randomly list their content.