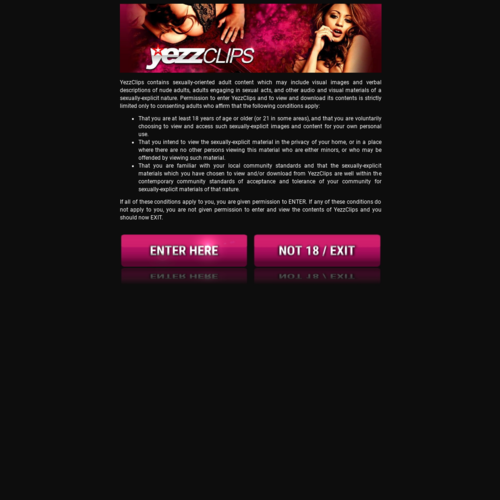 YezzClips
Yezzclips.com is a site with a very unassuming name. I imagine quite a few horny dudes have stumbled across this site by accident only to leave with a limp dick and some nausea. If you couldn't guess, this is a premium scat porn site. These guys have been around curating a catalog of content dedicated to the lesser celebrated bodily functions since as early as 2010. And, for a site with a very, very niche selection of content, they bring in nearly 400 thousand sick fucks to the site every month. That's pretty fucking impressive. So, keep that shit-eating grin on your face as we dive down to brown town to see what this site is all about.
First off, this site isn't a membership-based site. They have a large catalog of scat content and clips that you have to pay to download one by one. And it's expensive. There's no sugar-coating it. Especially not here. It's anywhere from 5-20 euros per video or clip. The price seems to depend on the length and general quality of the video. Some are pretty overpriced in my opinion. People are charging 10 euros for a 5-minute clip. Kind of ridiculous. But you do get to keep and download the videos you buy forever. They charge a steep price, but there really aren't that many free options for this sort of fetish.


The site design is about as nice to look at as the content is. Take that how you will. It's got a garish red/pink background with pink boxes around previews and shit. Up top there's a very minimal header with options for "home, cart/checkout, open a store, store login, and support."
Up there you'll also see a dropdown menu for categories, which there are more than I expected there would be. You've got options for tons of niche genres like "sweat fetish, farting, toilet slavery, ass worship, and boot domination." Usually, sites like this just give you a massive catalog that you have to sort through yourself. It's nice to see one that breaks up the content into its requisite subgenres for once.