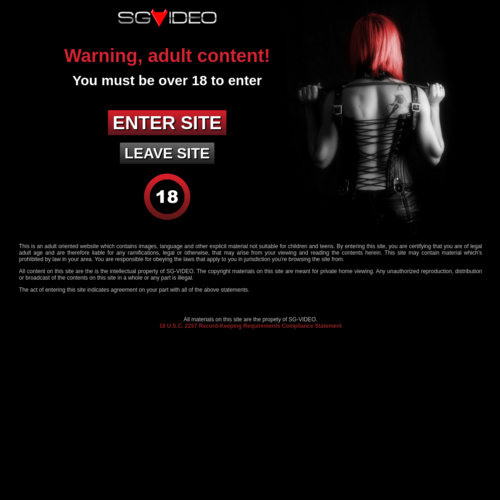 SG-Video
Sg-video.com isn't just any shitty scat site. This is premium content that will leave your mind fucking blown. No poor quality shots or amateur productions to speak of. You're getting the best and most extreme degeneracy out there. For an incredibly niche premium site, they bring in a fair number of you freaks every single month. Right around 350 thousand of you to be exact. And would you believe that this site has been around for nearly 20 years? That's right, these crazy fucks launched their site back in 2001.
You fucks know that this kind of content doesn't come cheap. This is a top dog premium site that is going to charge you a pretty high cost. This site will run you around 50 USD a month if you're just going for the single month. You can pay out around $400 to get access for the whole damn year or check out some of their other discounted rates for 3 or 6-month plans. But they can do that shit because where the fuck else are you going to get a site with nearly 20 years of premium scat content to jerk your dick to? Nowhere.
Or you can go ahead and purchase credits if you don't think you'll need access to the entire damn catalog. You can pay cash per video, or use your credits to unlock access to them. Despite the high cost, they are pretty flexible when it comes to buying options.