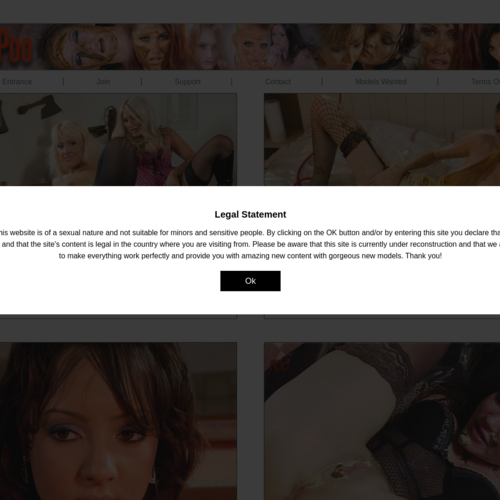 LezPoo
Now that I say that, I have to take my hat off to these amazing models. I meant the shit they go through is absolutely insane, so I really hope that they have that fetish as well and that they're being paid well. Who knows, maybe they're being paid the best in the entire porn industry. If you look at the prices of the memberships on LezPoo.com it would seem that since the prices are more expensive, the models themselves would have a much better paycheck on LezPoo.com than on other normal porn sites that you can find out there. I mean we all know that even normal pornstars get paid pretty well, so I bet that these bitches get paid a crazy amount.
I mean just the willpower that it takes to stomach all of these sick scenes is absolutely astounding in it of itself. Then you also take into account that most of these girls probably do more than just one set or porn scene and, for me at least, these are some of the hardest soldiers that we have in the entire world. I mean these bitches won't have a problem eating shit or anything like that, so they probably don't even fear death. It doesn't take a lot of scrolling through the site in order to see some of the sick shit that you can see on here.
Of course, you won't be able to see anything on LezPoo.com unless you have a membership. Since we're talking about premium and exclusive porn, it would only make sense that you'd have to pay for this content. That's usually the case when it comes to most fetish sites. I mean do you really expect to have some free scat porn that's also high in quality and that has some really hot models in it? Let's be real, you won't be able to get any of that content unless you pay up on sites such as LezPoo.com. And as far as the prices are concerned, they are definitely more expensive than regular premium sites, but they're still manageable.